Industrial Vehicles Information
Description
Industrial vehicles are driver-controlled, self-propelled vehicles designed for transportation, load carrying, and other specialty applications.
Types
Tractors are used for planting crops, plowing fields, and other agricultural applications. This category of industrial vehicles includes:
farm tractors

lawn tractors

garden tractors

small tractors

utility tractors
Cement mixers are designed to mix and pour concrete, cement or mortar for building applications.
Refuse tankers are used to collect industrial wastes for recycling, reclamation or disposal.
Firetrucks vary in size and may include tankers and ladders.
Military vehicles include jeeps, personnel carriers, and other mechanized equipment.
Industrial vehicles such as specially-equipped vans or buses are also available.

Specifications

Selecting industrial vehicles requires an analysis of performance specifications.
For example, tractors differ in terms of engine type, battery capacity, clutch type, operating weight, dimensions, hydraulic system, tires and brakes.
Most tractors have a large-capacity fuel tank and ergonomic controls and pedals.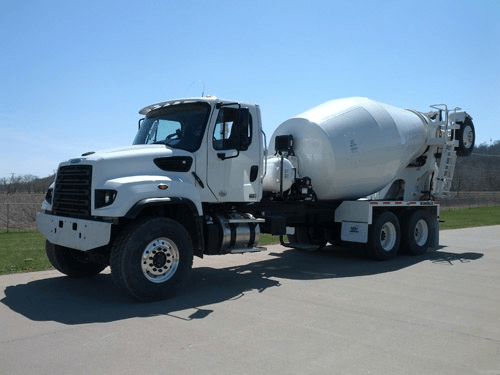 Specifications for cement mixers include motor type, volts, revolutions per minute (rpm), overall dimensions, drum opening, and wheel size. Typically, a cement mixer features double-walled insulation.
Firetrucks can store between 1000 and 3500 gallons of water and may be equipped with front-mount and mid-ship pumps.
Collection capacity and corrosion resistance are important specifications to consider when selecting refuse tankers.
Other industrial vehicles may carry additional product specifications.
Standards

Suppliers of industrial vehicles are located across the United States and around the world. They conform to a variety of regulatory requirements and quality standards.
For example, QS-9000 is a quality standard for suppliers of DaimlerChrysler Corporation, Ford Motor Company, and General Motors Corporation.
QS-9000 is based on the 1994 edition of ISO 9001, but contains additional requirements that are particular to industrial vehicles. Specifically, QS-9000 applies to suppliers of production materials, production and service parts, heat treating, painting and plating and other finishing services.
References
Image credits: