Profile Home
About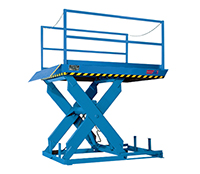 Advance Lifts was founded in 1974 and quickly became the leading dock lift manufacturer in the country. They have maintained that position through innovative design, quick deliveries and superior service. Over the years their product lines expanded to include production lift tables, tilters, turntables, dumpers and stretch wrappers, all of the same high quality as their dock lifts.
Advance Lifts' modern 120,000 sq. ft. facility in St. Charles, Illinois houses state of the art equipment and is manned by a well trained group of employees who are dedicated to providing their customers with outstanding products. Their goal is to make the entire process of buying, installing, using and servicing of their products as easy and trouble free as possible for each and every one of their customers.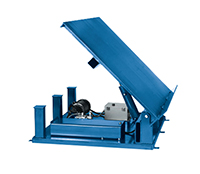 Recent innovations include the "Ultra High Cycle" lift with a 3,000,000 cycle warranty, the only lift of its kind in the industry. Also, they have the patent for the "Platform Centering Device" which is now standard on all of their production tables and which virtually eliminates the single greatest cause of lift wear. They have also designed a positioning system for production lift tables that can position a table to + .030".
Advance Lifts has been advancing the "state of the art" in lift performance at a dramatic pace. The point of all this research is to provide customers with superior value and service. Some of their breakthroughs can be applied to many of their standard products, while others are reserved for custom high performance applications. Regardless, their knowledge base is available to you and they hereby invite you to put Advance's engineering expertise to work for you.
Technical Articles