Profile Home
About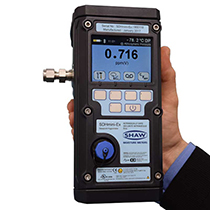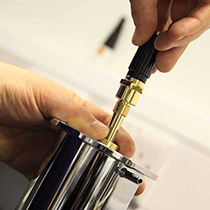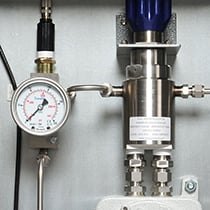 About Us
Shaw Moisture Meters has been at the forefront of hygrometer design and manufacture for over 60 years and are proud of our status as the globally recognised leaders in trace moisture measurement. Our extensive range of dewpoint meters, hygrometers and moisture analysers have been specifically designed to meet the most demanding requirements specified by industry. On an individual user level, our products are designed to be reliable, easy to install and simple to operate. It's why we can supply all our products with a generous warranty that guarantees reliability and performance.

The SHAW guarantee is complimented by our commitment to deliver an exemplary service every time. We go above and beyond to ensure we build a professional relationship that continues for years to come.

Product Range
Whatever your dewpoint measurement application, Shaw Moisture Meters has moisture measurement equipment that will meet your requirements. Our user friendly range of portable dewpoint meters, inline hygrometers, dewpoint sensors and dewpoint transmitters are made to exacting specifications and suitable for the toughest industrial applications. Click one of the links below to find out more about our extensive product range and what we have to offer. Learn more...

Service and Calibration
When you buy from Shaw Moisture Meters, the service you receive doesn't stop when your product is delivered.

All of our dewpoint meters, hygrometers and trace moisture analyzers are serviced, calibrated and supplied with a Calibration Certificate as standard. We offer a full calibration service and dewpoint meter service for most makes, encompassing an overall range of -110 °C to +20 °C (-166 °F to +68 °F) dewpoint.

Our engineers also carry out routine servicing, commissioning, fault finding, repairs and installation services in accordance with our accredited quality system. Learn more...

Technical Information
The unique SHAW automatic calibration feature and effective desiccant dry-down technology give accurate trace moisture measurement of gases and compressed air. Built with meticulous attention to detail and of the highest quality, Shaw Moisture Meters dewpoint instruments are suitable for a wide variety of applications. Learn more...