Profile Home
About

Sign up to receive our eNewsletter featuring company news, new product information, videos, literature and much more!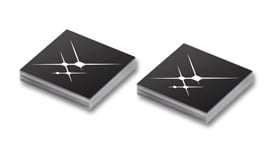 Skyworks Solutions, Inc. is empowering the wireless networking revolution. Our highly innovative analog semiconductors are connecting people, places and things spanning a number of new and previously unimagined applications within the automotive, broadband, cellular infrastructure, connected home, industrial, medical, military, smartphone, tablet and wearable markets.
As the connectivity explosion continues to move beyond mobile to the Internet of Things, consumers are demanding that their home Wi-Fi networks deliver increasing data throughput to support multiple devices and a growing range of applications like streaming media and gaming.
Skyworks is a global company with engineering, marketing, operations, sales and support facilities located throughout Asia, Europe and North America and is a member of the S&P 500® and Nasdaq-100® market indices (NASDAQ: SWKS).
New products are continually being introduced at Skyworks.
For the latest information, visit our website at www.skyworksinc.com. For additional information, please contact your local sales office or email us at sales@skyworksinc.com.
What We Offer
Systems Engineering Expertise - we innovate highly configurable and customizable solutions
Proprietary Integration Techniques - a leader in RF integration
Valuable Intellectual Property - more than 1,100 U.S. patents, 1,000 foreign patents and 1,200 patents pending
Broad Product Portfolio and Process Technology Experience
Committment to Customer Satisfaction
Global Scale - engineering, manufacturing, sales and service throughout Asia, Europe and North America
World Class Operations - delivering over five billion units per year

Certifications - include ISO 9001, ISO/TS 16949, ISO 14001 and ANSI/ESD S.20.20
Careers
Looking for an exciting opportunity to be part of a company enabling the connectivity revolution and the Internet of Things? Watch our Careers at Skyworks video to find out what it is like to work for such an innovative company directly from Skyworks' employees.
Green Initiative
We are committed to the preservation of the environment.
Technical Articles