Rotary Tube Furnaces
Featured Product from Harper International Corporation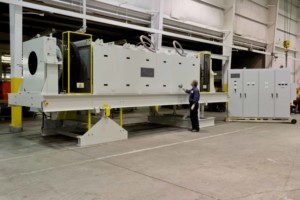 Every Harper rotary tube furnace is designed for the customer's unique specifications. We bring innovative solutions to designs for continuous processing of advanced materials such as granular, powder, or particulate aggregates in high purity and specialty atmosphere environments at temperatures up to 3000°C, including gas, electric and microwave heated systems.
Harper approaches the design of a rotary tube furnace as a complete system, with the ability to incorporate process control systems, gas treatment and handling, turnkey installation and complete field commissioning. Field service can incorporate control instrumentation integration and programming as well as process engineering optimization and support.
About Harper:
Our tagline, "Spark the Future", represents Harper's passion for helping turn our customers' spark of an idea into reality. We do this through exceptional partnerships and a forward-thinking philosophy to deliver the most innovative thermal processing system possible. Our logo, tagline and accompanying imagery help to visually support our unique value proposition.