Vertical Conveyor Furnaces
Featured Product from Harper International Corporation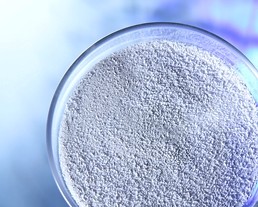 Harper's patented vertical furnace systems are our latest thermal processing innovation for a wide range of product feedstocks, particularly for materials requiring high temperature solid-solid and solid-gas reactions, such as carbides, nitrides, borides and refractory metal powders. This new system is a design alternative to other traditional furnace types, with the following advancements:
Minimizes the opportunity for product sticking or gas-phase entrainment during processing
Maximizes product uniformity and reaction time by minimizing or eliminating bulk bed effects
Provides better heat and mass exchange between products and reactants for improved efficiency
Limits heating and cooling requirements to the process material only – containment remains at temperature and the process material moves through it
To learn more about Vertical kilns for powder processing, contact Harper today.
About Harper:
Our tagline, "Spark the Future", represents Harper's passion for helping turn our customers' spark of an idea into reality. We do this through exceptional partnerships and a forward-thinking philosophy to deliver the most innovative thermal processing system possible. Our logo, tagline and accompanying imagery help to visually support our unique value proposition.