Japanese Medical Cord Sets and Power Cords
Featured Product from Interpower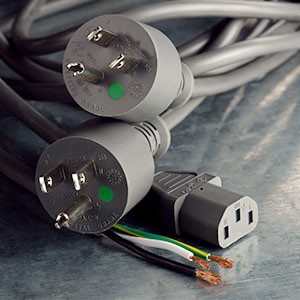 Interpower's Japanese Medical Cord Set, part number 86589100 is 2.5 meters in length and has an IEC 60320 C13 connector with a 1.25mm² wire size. This cord set is rated 12A/125V and is PSE approved.
Japanese Medical Cord Set 86589100 and Japanese Medical Power Cord 86589110 for use in applications where Japanese medical cord sets and power cords are needed.
Interpower has over 4 million parts in stock for same day shipping. From 1 piece to 1,000 pieces or more we offer no minimum order requirements. For additional information such as drawings, approval documents, and specifications or to place an order, please contact our Customer Service Department from 7 a.m. to 6 p.m. Central time at (800) 662-2290 or e-mail sales@interpower.com. You may also order online at www.interpower.com.