The Original Stud Welding Company
Featured Product from Nelson Fastener Systems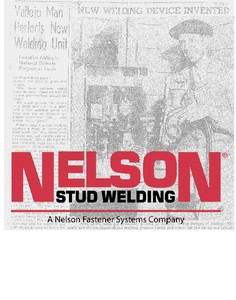 Nelson® Stud Welding has a rich history with the U.S. Navy. Our founder, Ted Nelson,
invented the stud welding process in 1939 at the Mare Island shipyard as a means to
speed production of shipbuilding. The 1st application was to secure wood decking on aircraft carriers.

Today, stud welding plays a prominent role in the markets of construction, industrial and automotive. We provide reliability & repeatability in products and processes all while saving time, reducing costs, and improving quality.