Webinar: Display Metrology for Production
Featured Product from Radiant Vision Systems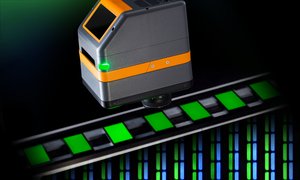 Display metrology is the scientific quantification of values of light that enable evaluation of the visual qualities of a display, from brightness to color to contrast, according to how they are perceived by a standard human observer. Metrology is accomplished using a range of technologies—spectrometers, imaging systems, specialized lenses, analysis software, etc. While most of these measurement systems are well suited to lab and R&D environments, production-level testing of displays has a unique set of requirements. In-line, automated optical inspection (AOI) requires equipment that supports demanding throughput needs while ensuring quality according to standards, specifications, and user expectations.
In this webinar with Consumer Electronics Test & Development, Sales Director Matt Scholz discusses how production demands and metrology system limitations have led to the common misconception that scientific evaluation of displays cannot be applied effectively for in-line quality control. This webinar will review the fundamentals of display metrology and introduce technologies that bridge the gap between scientific measurement and high-throughput AOI.
In this webinar, you will learn about:
Display test challenges for current and future production
Scientific display metrology: Measuring light to determine visual quality
Characteristics of the ideal AOI system
Misconceptions about applying metrology for production AOI
Examples of advanced metrology systems with advantages for in-line inspection
An audience Q&A with Matt Scholz, Sales Director at Radiant Vision Systems, follows the presentation.