Exterior Doors Information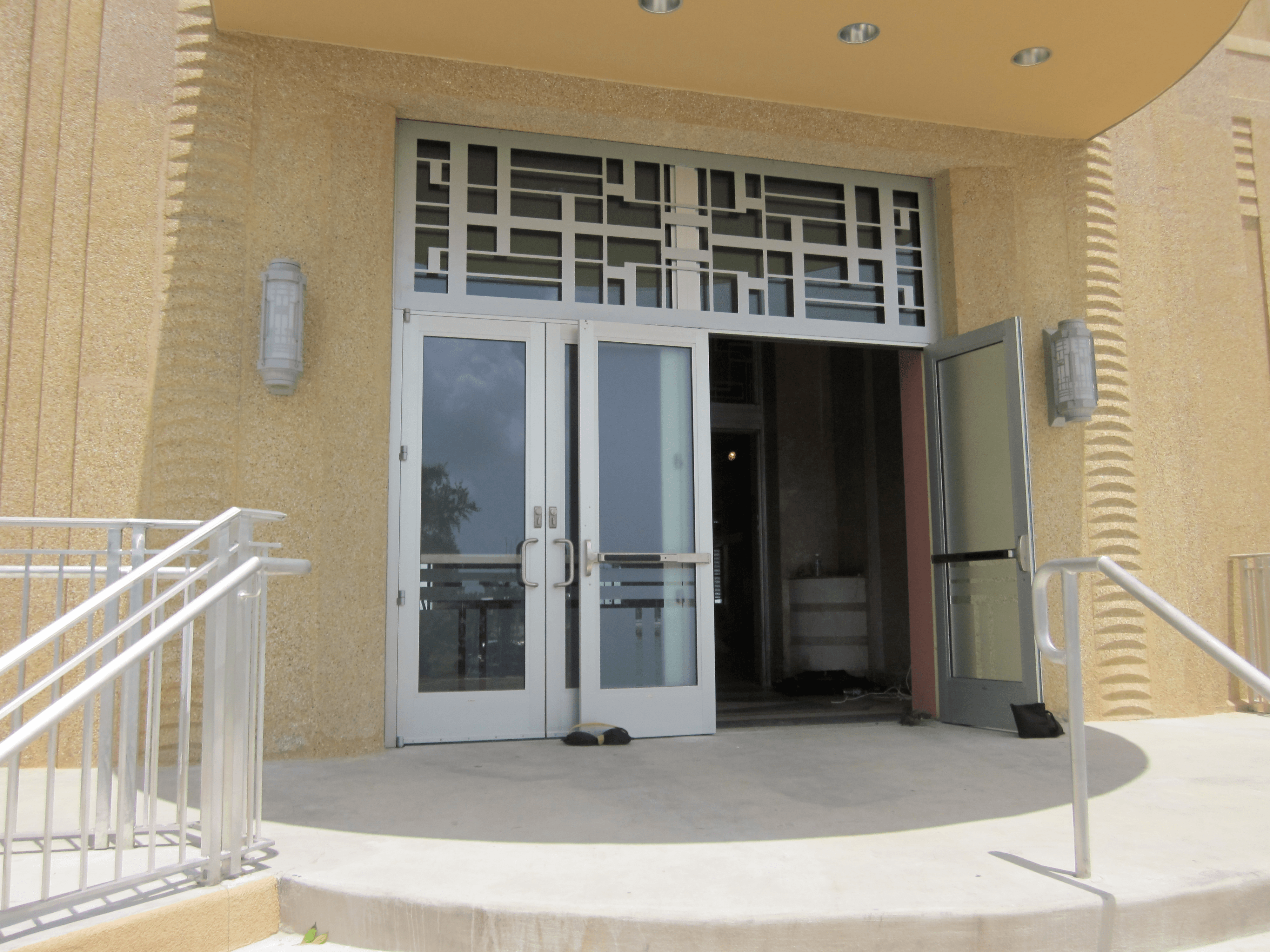 Exterior doors are designed and constructed for outdoor use. They allow personnel and equipment to enter and exit the buildings. Exterior doors are made of materials that can withstand wind, rain, snow, sunlight, high humidity, and extreme temperatures. Typically, these doors have weather seals, thresholds, and locking features. Weather seals help close air gaps and keep out insects and other pests. These seals consist of door sweeps, jamb seals, and dock-leveler seals. The threshold, the sill of the door, provides support at the bottom of the doorway. Locking features for exterior doors include latch bolts, deadbolts, keyed locks, and security strike plates. Locks with an ANSI Grade 1 classification meet requirements from the American National Standards Institute (ANSI).
Types
In terms of product types, suppliers categorize exterior doors as:
entry doors, store front systems, and security doors
patio doors, garage doors, and screen doors
panel doors, double doors, and storm doors
fiberglass doors, steel doors, stainless steel doors, and wood doors
General-purpose entry doors are made from a variety of materials and may be designed for either residential or commercial use. Store front systems include glass store front doors, revolving doors, and rotating doors.
Materials
Typically, entrance systems such as revolving doors incorporate materials such as:
aluminum
bronze
steel
silver
glass
Security doors for store fronts and commercial buildings are also available. Rolling gates are an example of these exterior doors.
Applications
Patio doors, garage doors, and screen doors are exterior doors used in residential construction and some commercial applications. Panel doors, double doors, and storm doors are also available. Panel doors are made with shaped panels that form a pattern. Door manufacturers install these panels between the rails and stiles that form the door's outside frame. Double doors are two vertical doors that, when closed, meet in the middle of a door frame. Since they are wider than single doors, double doors are useful in applications where personnel need to move vehicles, equipment, and oversized goods into and out of a building, garage, or hangar. Storm doors are energy-efficient exterior doors that supplement another exterior door while separating it from the elements. Typically, storm doors have interchangeable glass panels and window screens for cold-weather or warm-weather use. Aluminum doors, steel doors, stainless steel doors, and fiberglass doors differ in terms of cost and come in many shapes and sizes.
Related Information
CR4 Community—Which Way Should the Front Door Open?
CR4 Community—Marine and WBP Plywood Application
CR4 Community—Garage Door Rollers
Image credit:
Infrogmation of New Orleans / CC BY-SA 3.0