Automation Equipment and System Integrators Information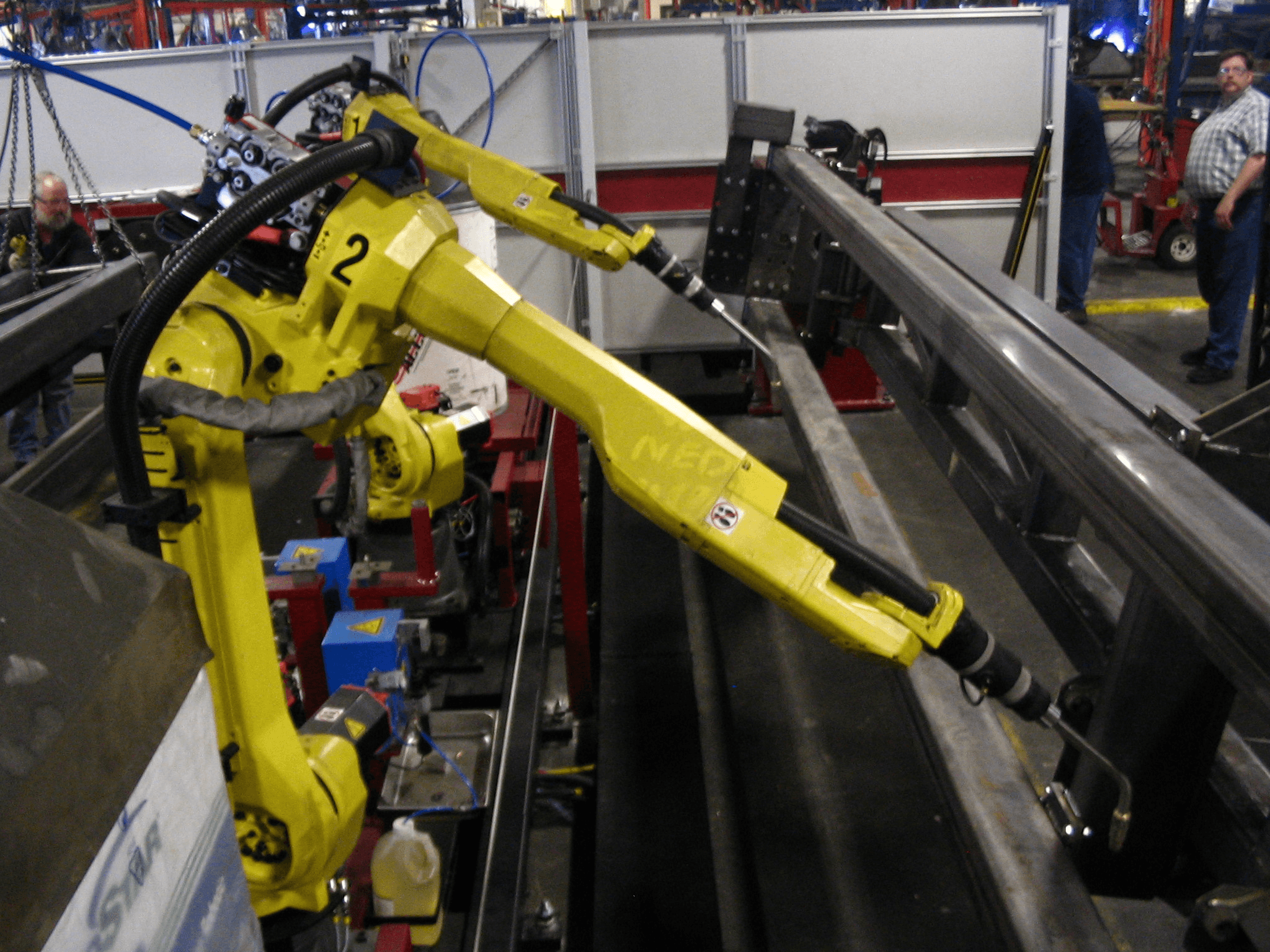 Automation equipment and system integrators provide equipment and solutions for automating manufacturing processes. They design, modify, or supply part fabrication and assembly equipment, automated manufacturing cells, material handling systems, and automated test and inspection equipment. They also provide factory automation and systems integration solutions. Automation equipment and system integrators often provide services such as equipment and systems design, control design, computer-aided design (CAD) and computer-aided manufacturing (CAM), equipment installation, in-house prototyping, in-house production runs, process development, on-site support, on-site training, turnkey systems, process development, and tooling design.
Applications
Automation equipment and system integrators serve many different market segments. Some companies specialize in general-purpose, agricultural, automotive, computer-related, electrical, electronics, microelectronics, semiconductor, or fiber optics applications. Others serve the food and beverage processing industries or specialize in furnace and heat treatment, telecommunications, or medical applications.
Types
Automation equipment and system integrators differ in terms of technologies and capabilities. Choices include:
automated assembly equipment
marking equipment
material handling automation
pick and place equipment
robotics and testing systems
Automated assembly equipment is designed to automate the production assembly process. Examples of part fabrication equipment include molding equipment, bending and forming equipment, and material removal machines. Marking equipment is used to place an identifying mark, logo, or name on a product. Material handling automation equipment is used to automate material handling lines such as conveyors, parts feeders, and packaging equipment. Pick and place devices are material handling equipment that automatically move products from one location to another predetermined location. Robots are programmable, multifunctional devices that automation equipment and system integrators use to move material, parts, tools, or other devices through programmed motion for a variety of tasks. Testing equipment is designed to perform some form of testing, usually for product quality checking and analysis.
Specifications
Automation equipment and system integrators may specialize in tooling systems, machine vision inspection, web handling/converting, and welding. Tooling systems such as tool carousels or automatic tool changers are designed to manage tooling in production environments. Machine vision systems are used to automate inspection and measurement. Web handling equipment and web converting equipment are used to handle, process, and convert continuous webs of textiles, paper, plastic films, metal sheet, or other materials. Additional capabilities for automation equipment and system integrators include powder/bulk handling, cleanroom applications, and custom equipment design.
Standards
Certifications include ISO 9001 and ISO 9002 from the International Standards Organization (ISO).


Related Information
Engineering360—How to Select an Automation Systems Integrator
Engineering360—Preparing for the Era of Smart Manufacturing
Image credit:
Phasmatisnox / CC BY 3.0