Refrigerators and Freezers (industrial) Information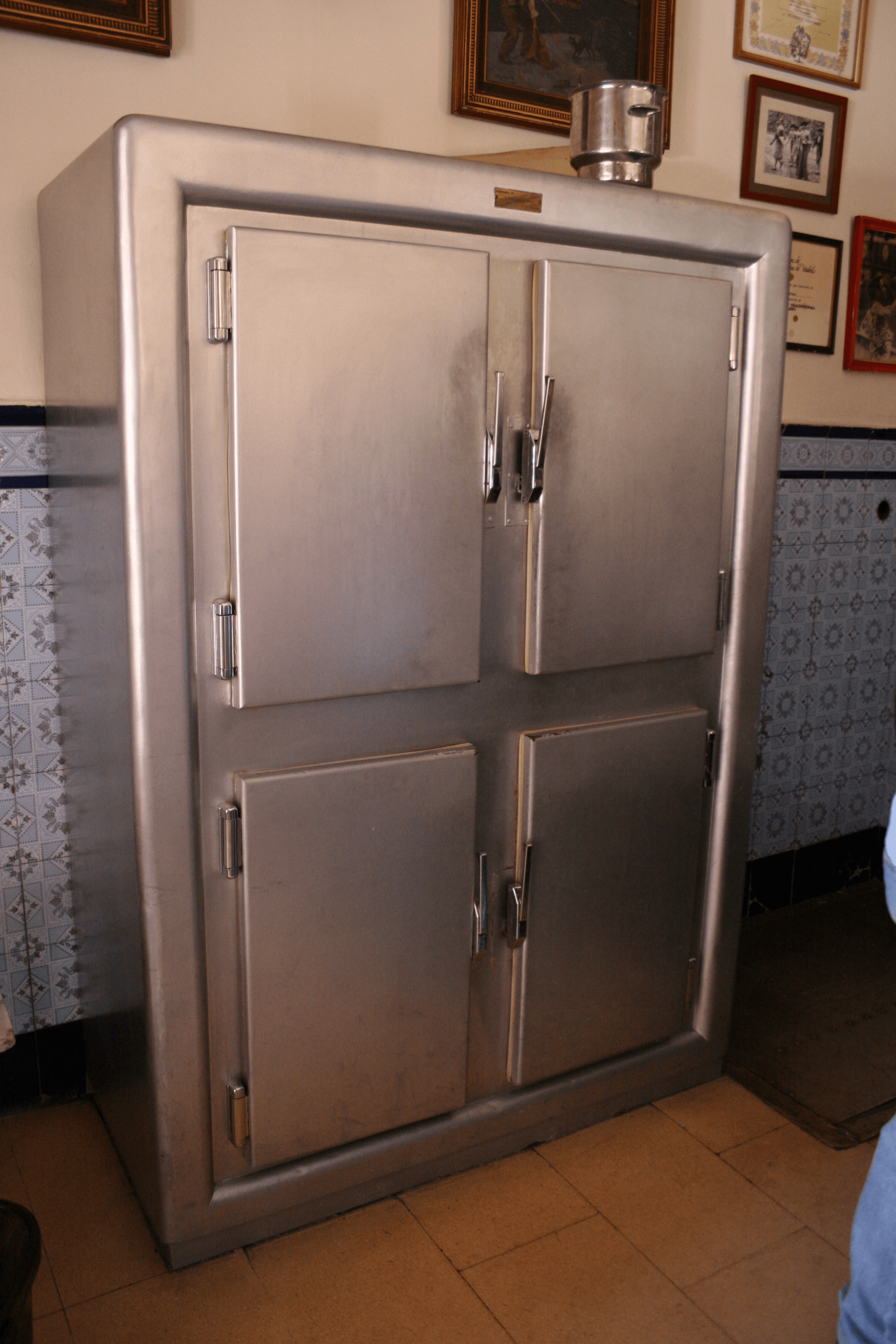 Industrial refrigerators are designed to maintain stored items below room temperature, but above the freezing point of water. Industrial freezers are designed to keep their contents below the freezing point of water (32° F). Industrial refrigerators and industrial freezers include:
display cases
reach-in cabinets
meat cases
frozen food cabinets
beverage coolers
food service carts
ice cream cabinets
soda fountain units
Types
A refrigerator freezer has a separate compartment for refrigeration (above the freezing point of water) and the freezer (below the freezing point of water).
A compact refrigerator freezer is the smallest size, with a capacity of about 5 cubic feet.
Walk-in freezers have full-sized doors that allow a person to walk into the freezer.
A deep freezer is designed for the quick-freezing and long-term storage of food.
A propane refrigerator uses propane gas to supply the energy needed for cooling.
A portable freezer uses a 12V DC power supply and can operate at non-upright angles, as in airplanes, cars, trucks, boats, and recreational vehicles.
A chest freezer can keep items colder for a longer period of time than a similar-sized upright freezer.
Specifications
Most industrial refrigerators maintain interior temperatures between 36° F and 40° F. Most industrial freezers maintain temperatures between -2° F and +2° F. An industrial freezer can operate at -25° C, making it safe for the storage of vaccines. Industrial refrigerators and industrial freezers usually have stainless steel exteriors to resist scratches and dents. The floor can support up to 600 pounds per square foot. The doors use industrial grade hinges, locks, and double gaskets for a tight seal. Wheels can have brakes to prevent rolling. Options for industrial refrigerators and freezers include temperature alarms, dollies, and external thermometers.
Standards
International Organization for Standardization (ISO) Technical Committee 86 maintains standards that cover industrial refrigerators and industrial freezers. The American National Standards Institute (ANSI) and Underwriters Laboratory (UL) maintain ANSI/UL 471 for industrial refrigerators and industrial freezers connected to AC circuits. ANSI and the American Society of Heating, Refrigerating, and Air-Conditioning Engineers (ASHRAE) maintain ANSI/ASHRAE 15, which specifies the safe design, construction, installation, and operation of refrigeration systems.
Related Information
CR4 Community—Reversing the Total BS Of Expiration Dates
CR4 Community—How to Select Seals for Refrigerators and Freezers
Image credit:
Tamorlan / CC BY-SA 3.0