Industrial Safety Gates Information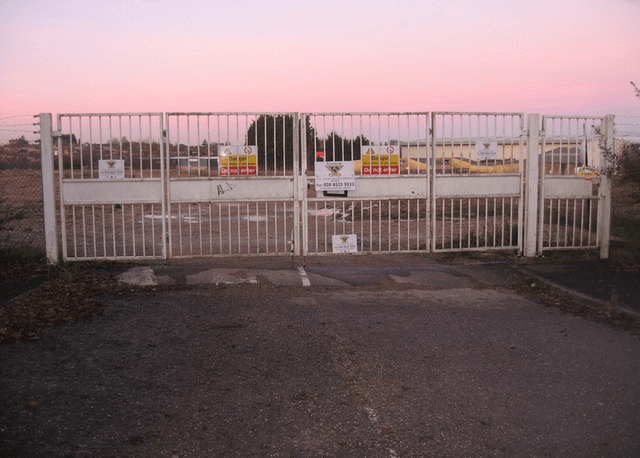 Industrial safety gates are designed to restrict the movement of people and objects through controlled spaces. They move or pivot to an alternative position to provide industrial machine safeguarding. Most industrial safety gates use one-way flow control, two-way flow control, one-at-a-time flow control, alarm-actuated entry and exit, blocked barrier entry, or a safety interlock component. Industrial safety gates that incorporate other technologies to protect plant personnel and property are also available.
Types
There are many different types of industrial safety gates. Examples include airport boarding gates and boom gates, or boom barriers. Airport boarding gates are ruggedized, highly-secure products that comply with anti-terrorism regulations and may support automated credential authentication, boarding pass scanning, remote monitoring, and forced entry/exit detection. Boom gates, or boom barriers, are industrial safety gates that feature a pivoting bar or pole that blocks a vehicle's access through a control point.

Types of industrial safety gates include:
cantilever gates
single-swing gates
double-swing gates
driveway gates
loading dock gates
mezzanine gates
pedestrian or personnel barriers
Included in this product area are roller gates, single-swing gates, sliding gates, and staircase gates. Top-hung gates employ a track, groove, or bumpers at the top of the gate, to fix or bear the weight of the gate, or to guide the gate along a prescribed path of movement. Security shutters are a type of top-hung gate. Turnstiles employ a single-direction, flow control turning-mechanism to provide one-at-a-time personnel/pedestrian access to secure areas.
Specifications
Product specifications for industrial safety gates include power or actuation method, height and width, and materials of construction. There are four choices for power: electric, hydraulic, pneumatic, and manual. Height and width are specified in either U.S. or metric units. Metal materials for industrial safety gates include aluminum, carbon steel, cast iron, and stainless steel. Products made of glass, wood, thermoplastics, or composite materials are also available.
Standards
Industrial safety gates differ in terms of standards and features. There are three main safety standards: U.S. Occupational Safety and Health Administration (OSHA), Canadian Centre for Occupational Health and Safety (CCOHS), and European Agency for Safety and Health at Work (EU-OSHA). In terms of features, some industrial safety gates have access controls, alarms or safety interlocks, foot-actuated entry, or one-way entry. Others are self-closing, adjustable in terms of width, or include audio and video communication.
Related Information
CR4 Community—Motor for Sliding Gate
CR4 Community—Driveway Gate Design Questions
Electronics 360—Wireless Sensors Could Improve Rail Road Crossing Safety, Cost
Image credit:
Sebastian Ballard / CC BY-SA 2.0