Bearing Rollers Information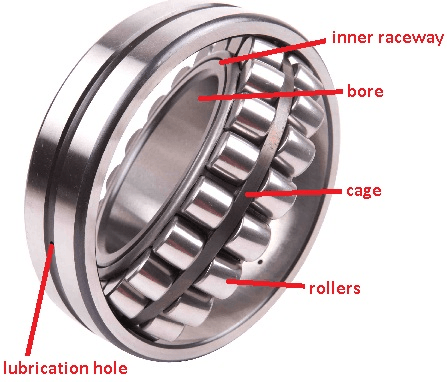 Bearings with a rolling element (balls or rollers) minimize friction between rotating surfaces. Rolling elements are the load-carrying components of a bearing. The shape and finish of ball or rollers determine the nature of bearing operation by controlling the forces acting on moving parts. They enable rotational movement around a fixed axis.
The rolling element for roller bearings are cylindrically shaped and rotate around a single axis, as opposed to the spherically shaped balls used in ball bearings. Bearing rollers separate the counter-rotating inner and outer rings. Bearing rollers decease the friction caused by rotation and permit roller bearings to run at moderate-to-high speeds; typically slower than ball bearings. The larger surface area of roller allows the bearing to support greater radial loads and limited thrust loads.
Bearing rollers are manufactured from bearing steel (a through-hardened chromium carbon steel), or ceramics.
Types
Cylindrical rollers - Cylindrical roller bearings contain cylindrically shaped rollers that supply a large contact area with the bearing rings, providing an even load distribution over a wide surface area. Cylindrical roller bearings with two rows exhibit improved radial rigidity, making them suitable for high precision machine tools. The cylindrical shape of the rollers allows for some axial movement, which is constrained by ribs on the innner or outer rings. Some cylindrical roller bearings do not have ribs, allowing for axial movement of the rollers relative to each other.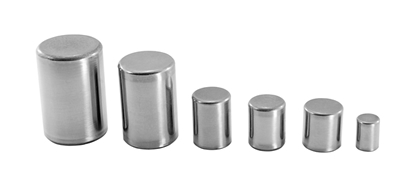 Tapered rollers - Tapered rollers used in tapered roller bearings are conical in shape and mate with the tapered raceways of the inner and outer rings, referred to as the cone and cup. Standard tapered rollers are made of through-hardened chrome bearing steel to achieve superior performance characteristics. Though-hardening yields uniform hardness and a smooth surface. Tapered roller bearing applications include:
Conveyance vehicles
Axle systems
Equipment designed for agricultural, construction, and mining
Gearboxes and engine motors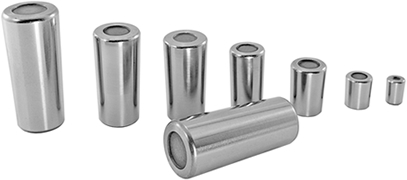 Spherical rollers - Spherical rollers used in spherical roller bearings are barrel-shaped, or crowned. They are used in a two row configuration between inner and outer bearing rings with similary shaped raceways. They are suitable for use in heavy-load applications that experience substantial misalignment due to mounting or shaft deflection, as well as alternating directions of axial loads. The shape of the roller provides the ability to self-align and withstand increased shock loads enables full-capacity loading even if shaft deflection occurs. Spherical roller bearings serve similar purposes as self-aligning ball bearings and convey heavy loads at low speeds. They are used in a vast array of applications, including:
Combined harvesting machines
Air-blowers
Paper-machines
Textile machines
Woodworking machinery
Overhead crane moving wheel and driving shaft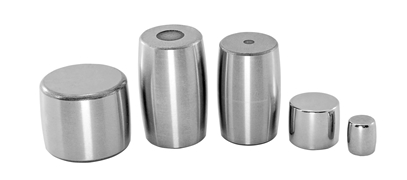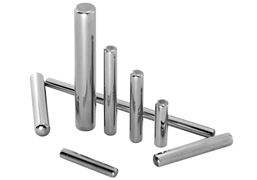 Needle rollers - Needle rollers are thin cylindrical rollers with lengths of 3 to 10 times their diameter. Needle roller bearings function well in conditions with a minimal radial space. The small ratio of the ring diameter to the roller diameter allows for increased radial load capacity despite a low cross-section.Most needle roller bearings come without an inner ring. Drawn-cup models have pressed steel outer rings and are featured in such applications as:
Transmissions
Valve trains
Engines
Axle supports
Textiles
Power tools
Copiers
Image credits:
Timken | C & B Machinery | SK Bearings