Custom Industrial Furnaces
Featured Product from Harper International Corporation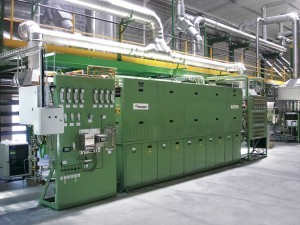 The design of a custom Harper furnace begins with understanding the customer's goals and utilizing our exceptional skilled engineering team to analyze their distinct process requirements. Harper works to devise a complete thermal solution with our range of offerings including gas treatment and handling and fully integrated control systems.
Our experience in developing distinctive systems for every application covers calcination, graphitization, carburization, controlled oxidation, oxide reduction, purification, pyrolysis, drying, reduction, solid-solid reaction, gas-solid reaction, metalizing, debinding, and waste remediation.
Harper's furnaces also address solutions for those materials where oxidation is a concern with revolutionary design considerations. Harper offers extraordinary gas-tight designs and superior sealing system with unique purge chambers. Additionally, because of the high temperatures associated with Harper furnaces, we are experts in ensuring our equipment is exceptionally energy efficient. We focus on incorporating materials and design features that result in the conservation of energy, cooling water, and protective atmospheres.
Harper Furnace Technologies…
Carbon Fiber Slot Furnaces
Rotary Furnaces
Pusher Tunnel Furances
Belt Conveyor Furances
Other Furnaces Models