Porous Ceramic Disc Or Plate
Featured Product from Xiamen Innovacera Advanced Materials Co., Ltd.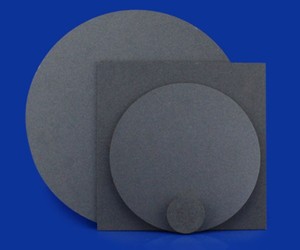 Materials include alumina ceramic and silicon carbide ceramic
Alumina materials's typical color include deep blue,light coffee,dark coffee,gray blue grey,silicon carbide material include black blue ect,we will also further evaluate according your color reqruirement;
Regular shape?
Dics Type?Dia6,8,12inches,Thickness:3.2mm(It generally have stock).
Square Plate: The most size is 350*350mm.
Tube ,Rod and Ring type are generally according customized size
Pore size generally is 1um-200um;Porosity is about 30-45%.
Can do according customer's design and requirements.