Safes Information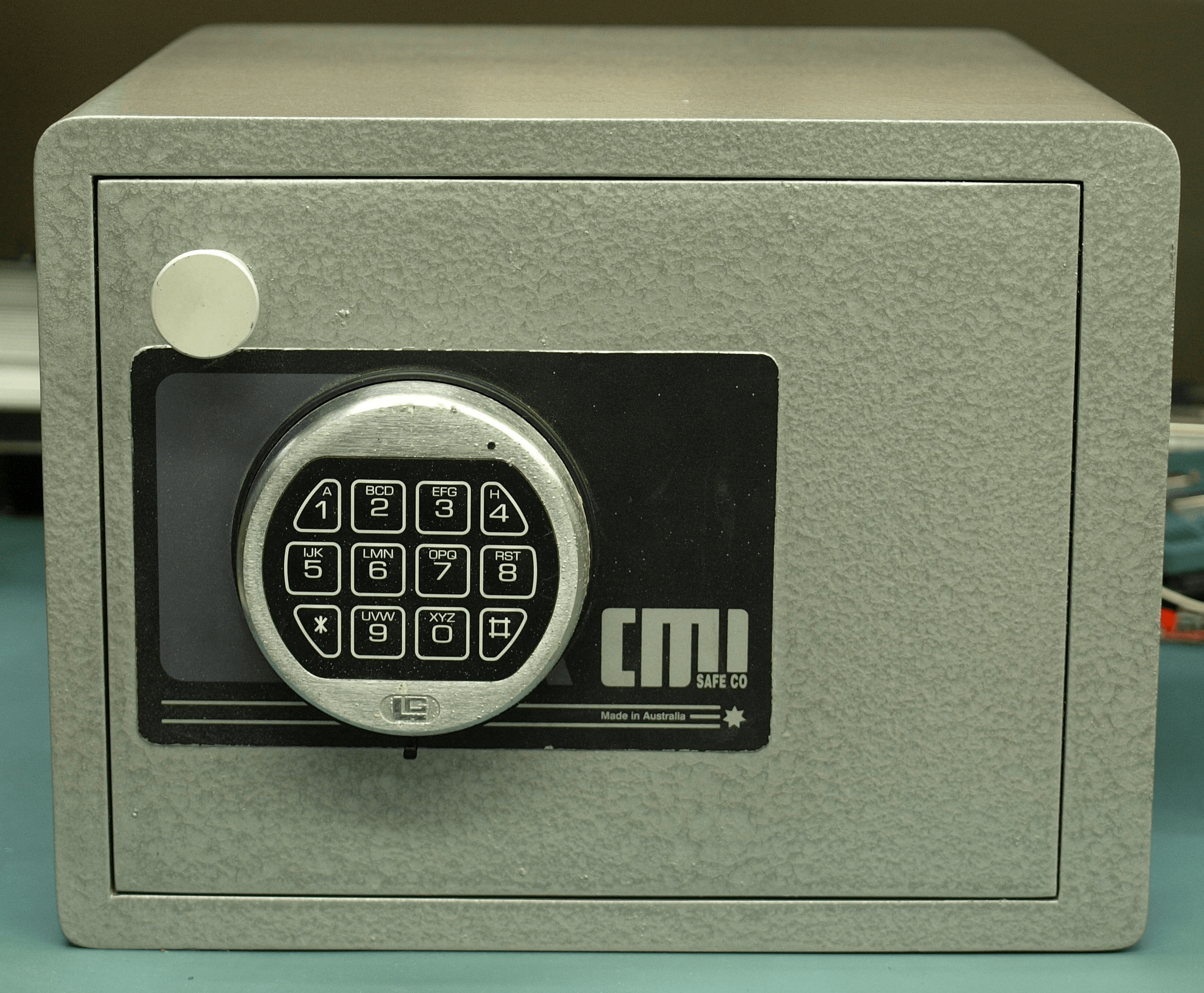 Safes are used to store and protect valuables from tampering, theft, and/or fire. They are usually made of metal and shaped like a cube or cylinder with a removable or hinged face that forms a door.
Types
Some safes are fireproof, ventilated, or refrigerated. They are used in a variety of settings, and are also called strongboxes, coffers, kists, or vaults.
Commercial safes are used in environments such as office buildings and hotels.
Industrial safes are designed for plants, factories, and manufacturing facilities.
Residential safes are used in homes, apartments, and other living facilities.
Specialty safes are also available.
Applications
Safes may be categorized generally (as commercial, industrial, or residential products), or described by application.
Cash management safes are designed for storing and tracking cash deposits and transactions.
Diversion safes are designed to be hidden from sight and resemble ordinary objects within a room.
Electronics safes are used to store and protect electronics and electronic products.
File safes are used to store and protect personal or business-related files.
Gun safes are used to store and protect firearms.
Jewelry safes are used to store and protect jewelry.
Features
Safes may also be defined by their main feature or benefit. For example, fireproof safes are designed to protect their contents from extreme heat and open flame. Ventilated safes are designed to admit outside air. Refrigerated safes are used to secure perishable items. Mounting style is also a defining characteristic for safes, vaults, and strongboxes. Many smaller products are free-standing or designed to attach to a tabletop or other work surface. Floor safes, as their name suggests, are floor-mounted devices whose design provides additional protection from theft. Wall-mounted safes are also available. Unlike free-standing products, floor safes and wall safes cannot be easily lifted and removed.
Specifications
Product specifications for safes include depth, height, width, and weight. Locking mechanism is also an important parameter to specify. Biometric locking mechanisms require fingerprint verification for opening. Combination locking mechanisms require the use of a numeric combination. Safes with key locking mechanisms require the use of a key or keys. Keypad locking mechanisms have electronic, numeric keypads. Safes with other unlisted or specialty types of locking mechanisms are also available.
Related Information
Image credit:
Binarysequence / CC BY-SA 4.0