Electrical and EMC Testing Services Information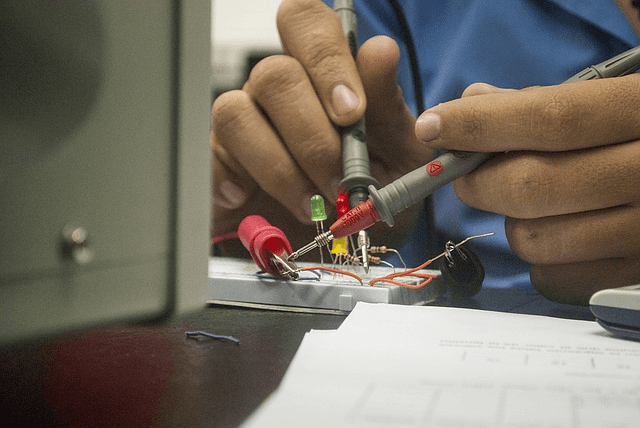 Electrical and EMC testing services evaluate parts and products for electromagnetic compatibility (EMC), electromagnetic interference (EMI), radio frequency interference (RFI), dielectric properties, conductivity, electrostatic discharge (ESD), insulation resistance, and other electrical characteristics. Companies offer services such as research and development, simulation, in-line and in-process testing, product comparison, and certification. Electrical and EMC testing services that inspect in-service or newly fabricated products, perform environmental exposure testing, dynamics testing, non-destructive testing (NDT), visual inspection, chemical analysis, or structural material testing. Some companies design, install, and/or operate data acquisition systems or test instrumentation in on-site facilities or off-site labs. Others provide test fixtures, equipment, and facilities for specific applications. Test panel and sample preparation services simulate the effects of products such as paints, coatings, and lubricants upon test samples.
Types
Electrical and EMC testing services perform specific batteries of tests.
Design verification testing (DVT) is a rigorous process that subjects products to repeated functional, temperature, shock, vibration, and exception testing.
Functional testing, some of which is performed with automated test equipment (ATE), simulates operating environments and is used to test printed circuit boards (PCBs) against their functional specifications.
Performance testing evaluates systems and components against stated performance requirements.
Network equipment building system (NEBS) tests subject anchors to load cycles of varying magnitude and frequency to simulate seismic events.
Thermal cycling subjects parts to repeated cycles of heating and cooling.
Thermal shock tests apply rapid temperature changes to measure levels of cyclic stress due to thermal expansion.
Accelerated testing and screening includes highly accelerated life testing (HALT) and highly accelerated stress (HASS). The results from HALT testing are used to set test limits for production screening or HASS tests.
Standards
Electrical and EMC testing services provide a variety of certifications and approvals. Some organizations test or certify products according to standards from the Association for the Advancement of Medical Instrumentation (AAMI), the Codes and Standards Technology Institute (CSTI), the American Society for Testing and Materials (ASTM), the International Electrotechnical Commission (IEC), and the International Special Committee on Radio Interference (CISPR). Other organizations test or certify products according to standards from the U.S. Food and Drug Administration (FDA), the International State Transit Association (ISTA), and the Voluntary Control Council for Interference (VCCI). The UL mark denotes that test samples meet the requirements of Underwriters Laboratories Inc. (UL). Other commonly used marks include C-Tick in Australia and New Zealand, the S mark in Europe, and the CSA mark in Canada.

Many of the standards organizations that establish test requirements also provide facility accreditations and assessments. In the United States, the American Association for Laboratory Accreditation (A2LA) provides formal recognition of an organization's technical competency to perform specific tests, types of tests, and calibrations. Other national organizations include the Korea Electric Testing Institute (KETI), the Ministry of Economy Trade and Industry (METI) in Japan, the China Accreditation Committee for Laboratories (CNAL), and Industry Canada. The International Standards Organization (ISO) provides guidelines such as ISO 9001:2000, a standard that establishes the requirements for company quality management systems, and ISO 17025, which outlines the general requirements for the competence of testing and calibration laboratories.
Applications
Electrical and EMC testing services are located across the United States and throughout the world. Some companies serve the automotive, aerospace, building products, energy, health care, and nuclear industries. Others test electronics, microelectronics, semiconductors, and integrated circuit (IC) packages. Electrical and EMC testing services also specialize in the testing of radio frequency (RF) and wireless products, information technology (IT) telecommunications equipment, and instruments and sensors.
Related Information
IEEE Spectrum—Electronic Noise is Drowning Out the Internet of Things
IEEE Spectrum—Electronic Devices, Airplanes, and Interference: Significant Danger or Not?