Product and Component Testing Services Information
Product and component testing services provide evaluation of finished products or component through performance in electrical, life, environmental exposure, dynamic, ergonomic, or other specialized tests. The objectives of product testing are: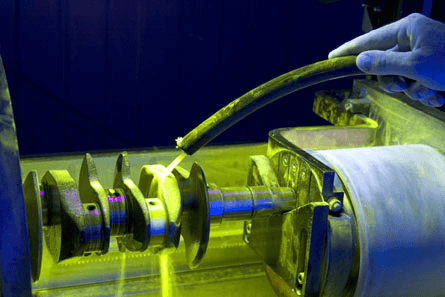 To assess proper product performance.
To ensure products meet certain standards and regulations.
To minimize the risks of full-scale production of a new product.
To identify and troubleshoot problems with current products.
Product and Component Testing - How It Works
Most manufactured products or components are required to conform to certain standards or regulations. Product testing service providers ensure that all standards are met before sending the finished product to market.
Product and component testing is typically performed in specialized labs. Each testing lab is configured to handle a full range of variables related to the contracted test. All test labs work to remain certified and accredited by standards bodies related to their specialties.
Marks
Testing service suppliers which hold certain certifications can issue NRTL (Nationally Recognized Testing Laboratories) marks for products they test. Marks are signs that products have been reviewed by an officially certified testing company and meet the applicable standards of that organization.
Capabilities
Product and component testing service providers may offer one or several main service capabilities.
Certification and qualification is the testing of products in order to officially certify them. Certification provides authority that a product meets certain standards or qualifications.
Commissioning involves external, third party assessment of product benchmark conditions or performance.
Comparisons are done to assess how a company's product performs against the competition or a standard benchmark.
Consulting and training involves the use of an expert or team of experts in a specific field to provide assistance, advice, or instruction related to testing, inspection, test methods or techniques, regulations, regulatory impact, and/or the registration process.
Engineering verification testing includes basic functional tests, parametric measurements, and specification verification.
Evaluation and analysis involves testing the performance, effectiveness, and safety of a product, and determining its overall suitability for its intended function and for the consumer.
Failure analysis and troubleshooting are methods to identify and solve product deficiencies. Failure analysis is the evaluation of a product and product failure to determine the underlying cause of the failure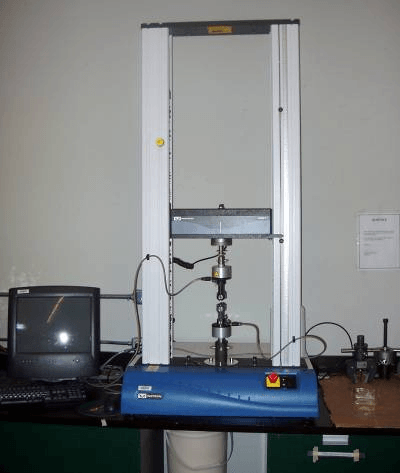 . Failure analysis results are used to correct design flaws. Troubleshooting is diagnostic or corrective maintenance performed to correct an existing problem. This differs from preventive maintenance, which is performed proactively in order to prevent system problems. Failure mode and effects analysis (FMEA) is a specialized methodology for analyzing failures.
First article assessment and contract quality assurance involve the evaluation of samples to ensure conformance to specified standards, procedures, and contract requirements. First article assessment involves the evaluation of pre-production or pilot run samples, sites, and operations. Contract quality assurance (QA) providers deal with full production samples, sites, and operations. These services are often requirements for medical or aerospace production or government contracts.
In-process and in-line testing involves testing services in the product's functional environment.
Proficiency testing involves the evaluation of testing results done by different companies or laboratories on the same sample or process. Umpire assayers or referee testers compare the two or more other labs results to their own rigorous internal assays or tests. Inter-laboratory comparisons, round robins or proficiency testing services are valuable continuous improvement tools that translate into improved measurement quality.
Reliability and robustness testing is a measure of a system's invulnerability to potentially corrupting influences. This has a special importance when components of a system fail.
Research and development services engage in original investigation to gain new knowledge (research) and/or apply research findings for the creation of new or significantly improved products or processes (development).
Testing or inspecting services involve the testing of specific variables for existing in-service or newly fabricated products. Examples include non-destructive testing (NDT), visual inspection, chemical analysis or structural material testing.
Test fixtures and test equipment services involve the design and fabrication of test fixtures, test equipment or test facilities for specific applications.
Test panel and sample prep services involve the design and fabrication of test samples or test panels for testing or simulation of products such as paints, coatings, lubricants or materials where testing of a complete part or product is unproductive or not feasible.
Witness or review capability indicates the supplier, laboratory or certification authority has the ability to witness the tests or inspections performed by the manufacturer or second party for the manufacturer comply with the required procedures and standards. Review capability indicates that the supplier, laboratory or certification authority provides an evaluation of the test afterwards to ensure the tests were done to the required standards.
Validation services are offered to test the stability, sterility or conformance of products to GMP or other standards.
Product Forms
Service providers may have the capability to test one or several different product forms.
Samples are small amounts of a product used for performing material tests.
Components/parts are discrete elements that can be incorporated into larger designs. Component usually refers to an electronic device.
Whole products are products at the finished level, including functional devices and stand-alone machines.
Capital equipment refers to large machinery, plant systems, and other large manufacturing equipment.
Types of Testing
Product and component testing services may include any number of the following tests:
Abrasion and wear testing - determines a product's resistance to abrasion or wear.
Acoustic and PIND testing - nondestructive test methods that use sound for detection. Acoustic emission testing is used for determining or monitoring structural integrity based on the release of energy detectable by frequency and amplitude. PIND (particle impact noise detection) is used to find loose internal component or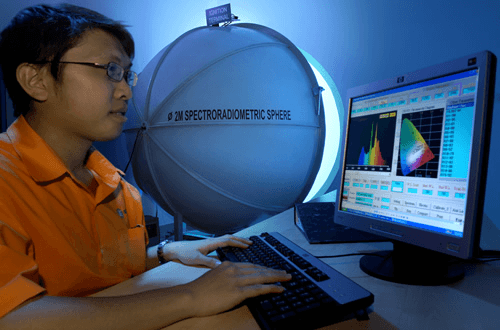 debris within a device or product undergoing a simulated vibration or shock test.
Aging and life testing - determines how quickly or severely a product breaks down, wears, or ages over time.
Chemical compatibility testing - determines chemical compatibility (reactivity, solubility, etc.) of a product with other substances.
Chemical resistance testing - determines resistance of a produce to degradation or decomposition by chemicals.
Condition monitoring -monitor the condition of machines, processes, and rotary equipment. Condition monitoring and related services include: ferrography or oil analysis (lubricant testing); alignment, position, balance evaluation and correction; and ultrasonic fault detection. Other preventive machine maintenance services perform repairs, part replacement, or lubrication replenishment on a regular basis and/or according to schedule. Condition monitoring and machine maintenance services also perform predictive maintenance (PdM) and/or preventive maintenance (PM) to maintain reliability, avoid loss of life, and prevent unplanned plant or machine shutdowns.
Color and appearance testing - evaluates color or appearance, including specific properties such as haze, gloss, Hunter or CIELAB color, or chroma.
Dimensional conformance and gaging - testing involving the measurement of dimensional parameters either before or after other dynamic testing.
Dynamic vibration and shock testing - subjects the container with contents to shaking or vibration and produces, on an accelerated basis, forces similar to those encountered in transportation.
Electrical characteristics testing - testing of electrical properties including dielectric, conductivity, electrostatic discharge, insulation resistance, resistivity, high voltage surge.
Environmental resistance testing - determines resistance to environmental elements, including accelerated weathering, abrasion, earthquake simulation, lightning surge, temperature and humidity, UV (solar) exposure, wind and dust.
Fire characteristics testing - tests product properties related to fire, including fire resistance, flammability, smoke development, and toxicity.
Flow and pressure testing - includes pressurized liquid or gas exposure, hydrostatic burst tests, flow tests and evaluation of thermal (icing)effects on fluid systems. Pressure and flow tests are commonly used to evaluate hydraulic, pneumatic or gas handling equipment.
Functional or ATE (automated test equipment) testing - simulates an operating environment and tests a product against its functional specification.
Leak and seal testing - determines and ensures the integrity of a package or seal.
Mechanical and structural testing - determines structural properties such as stress, strain, load, shear strength, etc.
Oil analysis and fluids testing- the evaluation of oils, fuels, lubricants, coolants, greases, EDM fluids, transformer insulating oils, and other industrial fluids using a variety of tests. Testing can include ferrography, viscosity (stokes or kinematic), elemental analysis, spectroscopy (FT-IR, GC-MS), crackle, oxidation, foam, determination of drop point, % sediment, particle count, dielectric strength, specific gravity, surface tension, water content, pour point, cloud point, and other specific fluid properties effecting machine performance or equipment operation. Also includes ferrography, the separation and analysis of metallic (ferrous or ferromagnetic) wear particles from a lubricant or fluid. Ferrography or wear particle analysis is used to monitor lubricant or machine condition.
Optical testing - evaluation of properties involving light and optics, including haze and transmission.
Risk assessment - studies to determine the qualitative or quantitative value of a particular action. Risk assessments take into account the size of potential loss as well as likeliness of occurrence. Risk assessment can be related to the safety and health (environmental, public, workplace, etc.) of a part or product.
Product safety and liability testing - evaluates the safety of a product or component, and the potential liability and risk associated with product usage.
Spectroradiometric testing - measures the spectral radiance of a light source and/or compares a spectral source to a standard source. Spectral measurement services determine a material's spectral light transmission characteristics, a detector's spectral response, a mirror's specular reflectance and a light source's spectral output (source spectral analysis, peak or dominant wavelength).
Sterilization testing and validation - tests the effectiveness of disinfectants or sterilizers, or determines how well packages, devices, parts, or products have been sterilized.
Stress screening or HASS (highly accelerated stress screening) - uses vibration or dynamic and thermal stress limits to quickly verify the suitability of production products or components. The results from HALT testing are used to set test limits for production screening or HASS tests. The knowledge the operating and destruct (where possible) limits from HALT testing allow higher climatic and mechanical stimuli resulting in shorter test times in HASS.
This video provides an example of structural and vibrational testing of packaging products in a lab environment:
Video Credit: UPS / CC BY 3.0
Certifications
There are many different types of certifications that testing agencies can attain, specific to different industries. Companies often require certification in order to prove the effectiveness of their testing capabilities.
Assocation for the Advancement of Medical Instrumentation (AAMI)
American Society for Testing Materials (ASTM) - establishes standards for protective equipment. ASTM-certified means the product complies with certain design specifications for safety.
CB Report - program administered by the International Electrotechnical Commission (IEC) for the international recognition of electrical equipment test results.
Food and Drug Administration (FDA)
International Engineering Consortium (IEC) - establishes the supplier as a professional who has achieved and demonstrated competency in communications technologies.
Electrical and Electronics Engineers (IEEE)
Internation Organization for Standardization (ISO)
International State Transit Association (ISTA) - offers performance testing relative to packaged-product distribution.
MIL-SPEC
NEMA LI 1 - standards for laminated thermosetting products in the form of sheets, rods, and tubes.
National Institute of Standards and Technology (NIST)
Nuclear Regulatory Commission (NRC)
United States Pharmacopeia (USP)