Gas and Liquid Samplers Information
Gas samplers and liquid samplers extract specimens of media from process streams, reactors or storage vessels. The sampling process is used to obtain representative samples of gas or liquid. There are many different types of sampling equipment.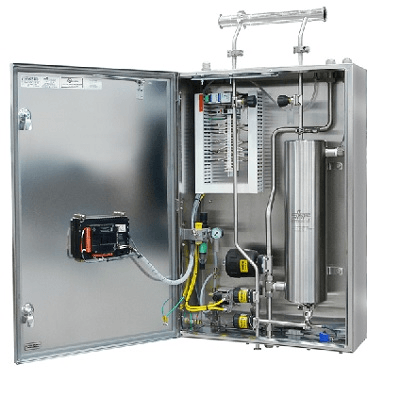 A gas sampler is used to determine the quality of a flowing stream and available in two configurations: six-port and single-valve, three-way. Fixed volume, portable and liquid cylinder samplers are commonly available. Gas samplers and liquid samplers differ in terms of product
specifications and special features. Gas samplers are highly accurate and provide safe methods for gas sampling. Specifications include pressure (psi), temperature (°F) and valve size (in.). Liquid samplers feature temperature control, carbon filters, and replaceable needles.
A liquid sampler is used to sample liquids in tanks, drums, or open reservoirs. A liquid sampler that is made of stainless steel can be dipped into a hot, corrosive liquid. The device's valves open manually or automatically to obtain a liquid sample.
Special features for gas samplers and liquid samplers vary by application. Gas samplers and liquid samplers are designed and manufactured to meet industry specifications. As a rule, sampling equipment needs to provide a high degree of quality control and accuracy. Some gas samplers and liquid samplers are used in the cement, plastic, or coal processing industries. Other products are used in medical or pharmaceutical applications. Specialized gas samplers and liquid samplers are used in product purification, chromatography, and to detect presence of carbon in water.
Image credit:
Allegheny Bradford Corp.