Polystyrene Resins and Styrene Copolymers Information
Polystyrene is a synthetic aromatic polymer that can be rigid, foamed, or an integral part of a copolymer. Copolymers include systems such as high impact polystyrene (HIPS) and acrylonitrile butadiene styrene (ABS), which have wide use due to their improved impact resistance.
Polystyrenes are clear, brittle, inexpensive, thermoplastic resins with low melting points, the latter of which makes the polymer uniquely suited to precision molding of small parts (such as plastic cutlery) as well as vacuum forming. In its foam state polystyrene can be manufactured into insulated panels and formwork as well as non-load-bearing architectural features; non-construction uses include lightweight packaging such as packing peanuts. Polystyrene sheet is used to make containers, enclosures, instrumentation housings, CD cases, and other applications requiring a lightweight, inexpensive plastic.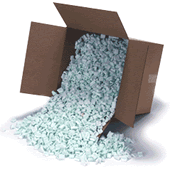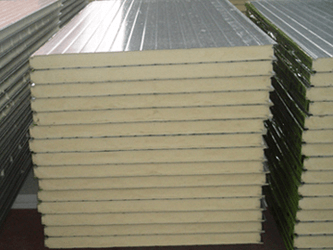 Two common uses for polystyrene: foam packaging (left) and lightweight insulated panels.
Image credit: City of Concord, CA | KeywordPictures