Bumpers Information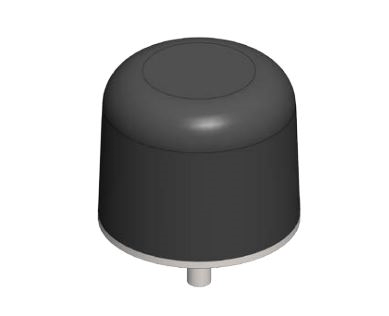 Bumpers are basic safety protection items usually made from vulcanized rubber or similar synthetic elastomeric materials. They are called bumpers because they deflect and protect from bumps when a moving machine collides with another vehicle or a stationary object.
Applications
Bumpers are used for edge protection, cushioning, and impact absorption. Bumpers can also reduce vibration and movement in equipment and provide protection for people from bumping into pipes, columns, and other hard objects. Personal safety bumpers are usually brightly colored with reds and yellows, from their natural dark colors, to enhance the visual safety cues.
Specifications
Common bumper materials include:
natural rubber
synthetic rubber
silicone
polysulfides
urethane
polyurethane
butyl
Hypalon
Neoprene
Metal bumpers are also available. Common bumper shapes are cylindrical, hemispherical, hexagonal, oval, rectangular, roll stock, and square. But since they are made from easily shaped and molded materials, they can be formed into just about any shape needed. Bumper colors include black, brown, and clear. But they can be colored by various techniques from dyes, paints, and skins. Another consideration in some circumstances, the proteins in natural rubber can induce allergic reactions unless the amount of water extractable protein is low in the mix. Because bumpers need to be compatible with chemicals they may come into contact with, an industrial elastomeric product manufacturer may need to consult a compatibility chart.
Types
One of the common places to find industrial bumpers is on a truck loading dock, where they are used to protect the sidewall of the dock from a truck's back bumper. These are usually just large cubes of rubber or synthetic equivalent sealed onto a steel backing plate. The dock bumper's backing plate is then bolted into the concrete wall below the dock's top. Another common place to find bumpers in commercial or industrial settings is the one used for doors. They include floor and wall mounted door stops with rubber bumpers as well as the rubber bumpers on the bottom half of the doors where carts and pallets hit the doors while being pushed by a worker.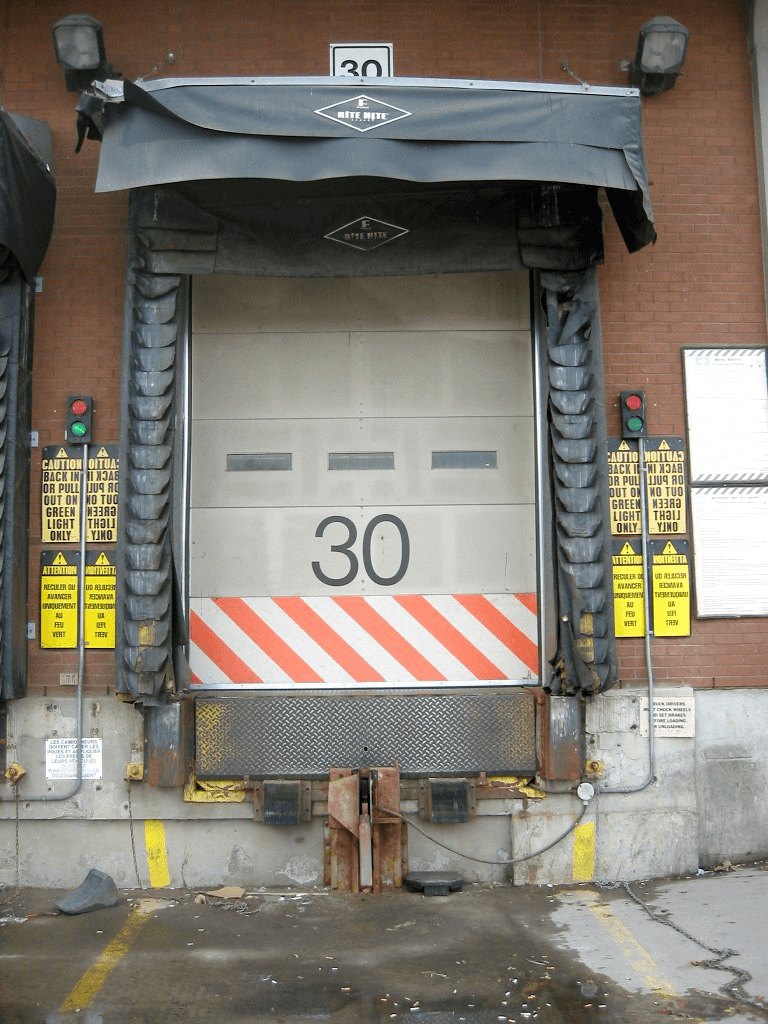 Automobile bumpers have been a feature on cars for almost as long as cars were sold to the public. They were invented in 1901 in the United Kingdom. They used to be simple items made of chromed steel, maybe with a couple of black neoprene bullets sticking out, or a rubber strip on the leading edge of the bumper. Now auto bumpers are complicated devices made of multiple materials including rubber, plastic, Styrofoam, and aluminum. They are covered with a fascia of soft but rigid plastic that wraps all around. Early bumpers sometimes had the tail and parking lights built into them. Then, when bumpers became regulated in the 1970s, they lost the taillights and were forced away from the car body by being bolted onto energy absorbing shocks. Now, the modern composite bumper and its polycarbonate plastic fascia may encompass the whole front and rear ends of the car and all the lights too.
The newer auto bumpers usually have a honeycomb pattern of crushable cells underneath, made from hard plastic. These cells force the energy of the collision into plastically destroying the crushable cells. Modern automobile bumpers are a trade-off between making them soft and flexible to mitigate injury to a pedestrian or an animal but still have no damage for a low-speed collision. While the early bumpers were solid and strong, they didn't really offer much in the way of high-speed collision protection, since they merely transmitted the energy of the collision into the frame and the insides of the vehicle. Modern bumpers get damaged easier. But as they give way, they absorb a large amount of that negative collision energy as the bumpers deform and break apart. Today's car bumpers are made to withstand a 2.5mph/4kph collision against a hard barrier without any damage. But given the size and complexity of a modern auto bumper, when they are damaged, their replacement and/or repair cost is very high.
Even aircraft have bumpers. They are installed on the bottom of their tail sections. These bumpers cushion the fuselage if the aircraft's tail comes into contact with the ground during high angle take-offs or landings. These can be simple permanently affixed rubber bumpers for smaller propeller planes, or be retractable devices like aircraft landing gear on larger jet airliners and military air ships.
Standards
Bumpers meet a variety of certifications and approvals. For bumpers used on road vehicles, the International Organization for Standardization (ISO) publishes ISO 2958 (exterior protection for passenger cars) and the Society of Automotive Engineers (SAE) publishes SAE J2319 (low-speed impact bumper system test procedure for passenger vehicles). The SAE publishes SAE ARP1107B (tail bumpers for piloted aircraft) and ASTM International (formerly called the American Society for Testing and Materials (ASTM)) publishes ASTM F1917 (standard consumer safety performance specification for infant bedding and related accessories).
Resources
Related Information
CR4 Community—Rubber Truck Bumpers for Impact Resistance
CR4 Community—Car Bumper Manufacturing
Engineering360—Pressure Sensitive Safety Edges and Safety Bumpers Information
Image credit: