Halogen-Free Water-Soluble Dipping Flux
Featured Product from Indium Corporation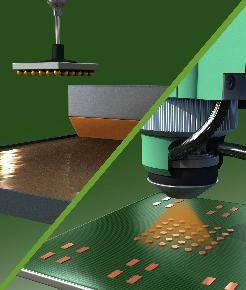 Indium Corporation will introduce Flip-Chip Flux WS-688 at Semicon West, July 10-12, 2012, in San Francisco, California, USA.
Flip-Chip Flux WS-688 is a halogen-free water-soluble dipping flux suitable for use with both eutectic, tin, and tin-silver solder bumps and copper-pillar microbumps. It is designed to be useful in high temperature application environments, such as thermocompression bonding. Flip-Chip Flux WS-688 reduces or eliminates voids, even in applications where damage to the solder bump, or traces of oxide on the solder bump or solder on pad, can generate voids in the final flip-chip joint.
Flip-Chip Flux WS-688 is packaged bubble-free in 10cc and 30cc syringes to ensure consistency in the dipping process without non-wet open (contact non-wet) joint failures.
For more information on WS-688, please stop by Indium Corporation's booth #6365 in the North Hall at Semicon West or visit Indium's website