Engineering Development & Precision CNC Machining
Featured Product from Stock Drive Products & Sterling Instrument - SDP/SI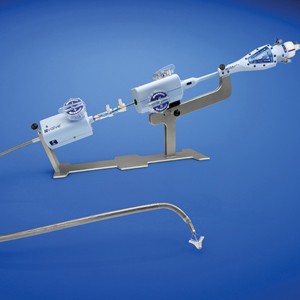 SDP/SI provides engineered mechanical solutions to many of the most recognized names in the medical industry. With proven performance and unsurpassed experience we are an established leader in precision manufacturing of standard and customized gears, mechanical components and complex gear assemblies. Engineering and manufacturing processes are done in house, giving us better control over lead times and responsiveness to our customer's requests.
From the early stages of product development to high volume production, SDP/SI provides support every step of the way. Our engineers can offer valuable insight during the early design stage of your project. Drawing from 70 years of engineering development and manufacturing experience, customers benefit from our expertise. Design improvements may include a more streamline design, smaller and lighter weight, and better manufacturability leading to cost saving benefits.
Precision CNC Machining – We machine in a variety of materials including stainless steel, aluminum, plastic, brass, bronze, steel alloys, and titanium. NADCAP and customer approved facilities are used for finishing and surface treatments.
Custom Gear and Mechanical Component Manufacturing:
Spur Gears
Racks
Bevel Gears
Worms & Worm Wheels
Planetary Gears
Gear Assemblies
Precision Shafting
Pulley and Belt Drive Systems
Couplings
Housings
Applications span a variety of medical devices:
Surgical Robotics
Minimally Invasive & Surgical Gear Drivers
Pumps & Drives
Drug Delivery
Medical and Dental Instrumentation
Pharmaceutical Processing & Packaging
Actuation / Positioning Systems
Since 1950 SDP/SI has been providing both stock and custom engineered mechanical components. We are not limited to manufacturing parts; we also design, manufacture and build custom subassemblies with world-class quality and reliability for all applications.
As a precision gear and small mechanical component manufacturer we excel in every process: CNC Swiss turning, CNC milling, CNC gear grinding, CNC gear shaping, CNC Bevel Gear cutting, gear hobbing, helical gear cutting, gear inspection, gear and gear assembly design assistance.
Stock gears, mechanical components, and molded parts are available online, download product specifications, technical information, and 3D CAD Models at: www.sdp-si.com
For built to print – we can quote from a drawing or 3D CAD model – send an RFQ.
SDP/SI Engineers and Product Specialist are available for Design Review – call (516) 328-3300 or submit your question here. We look forward to working with you!

SDP/SI - Stock Drive Products/Sterling Instrument, a Designatronics company
250 Duffy Avenue, Hicksville, NY 11801
Phone: (516) 328-3300; (800) 819-8900
www.sdp-si.com