Biotechnology and Pharmaceutical Manufacturing Services Information
Biotechnology and pharmaceutical manufacturing services offer a wide variety of options for the completion of biological and pharmaceutical processes. Selecting biotechnology and pharmaceutical manufacturing services requires an understanding of various processes.
Activating pharmaceutical ingredients including the substance in the pharmaceutical that is biologically active. Active drug ingredients for injectable drug delivery can be blended or mixed with saline or other liquid solution to the correct concentration.
Sterilizing biomedical componentsor materials Sterilization and validation of sterilization of ingredients, drugs, packaging or medical device is another critical step in biotech and pharmaceutical manufacturing. Sterilization or disinfecting ofchemicals, materials, surfacesor environmental media (water, soil, etc.) kills or destroys any microbial contamination (mold, bacteria, viruses, protozoa, etc.).
Validate processes or packaging inspection services and/or analytical testing of processed materials, chemicals, or other products to ensure proper and safe procedures.
Nanoparticle and powder processing services on the bulk solid or granule, micron, or nanoparticle scale.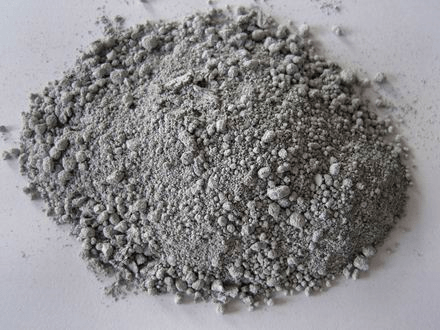 Nanopowder. Image Credit: made-in-china.com
Process optimization and development consultation ensures the manufacturing services are efficient, safe and accurate.
Technology and licensing develops technology, and licenses to sell specialized process technologies.
Training and consulting services for fluid processing systems is provided.
Trial facility leasing provides contractual access to trial facility so that customers can evaluate or prove processes or process equipment before making major capital expenditures. Facilities may be on-site or in-house. Contracts typically include rental fees, lease terms, transportation costs, cleaning, etc.
Research and development for new processes, process technologies, lower cost processes, or alternate processing steps.
Warehousing and distribution, sourcing, and other logistics services are available for sales and business development.
Scientists, engineers and other technical personnel who work for biotech and pharmaceutical manufacturing and synthesis services are trained in disciplines such as pharmaceutical science, pharmacology, biomedical engineering, biology, microbiology, synthetic organic chemistry, analytical chemistry, or biopolymer chemistry.
Selection Criteria
The Engineering360 SpecSearch database allows industrial buyers to search a variety of biotechnology and pharmaceutical manufacturing services by manufacturing process, chemical reaction, payment type, run and batch size, products processed, and additional products.
Manufacturing Processes
Biotechnology and pharmaceutical manufacturing services may provide extraction and purification steps to retrieve the biochemical from the biomass or by-products after synthesis is completed. These steps include,
Drying
Evaporation
Filtration
Distillation
Milling
Purification processing steps are utilized to extract and purify biotech and pharmaceutical ingredients
Chemical Reaction
Biotechnology and pharmaceutical manufacturing services use other chemical reactions to synthesize drugs or pharmaceutical ingredients. Synthesis involves the conversion of raw materials into different or more usable molecules or chemical compounds. Bioactive ingredients can manufactured through a synthetic process or through natural biotransformations using bacteria, yeast, mold, or other microbes (biomass) in a bioreactors or fermenters. For example:
Hydrogenation is used to produce sugar alcohols such as sorbitol or xylitol from glucose or sugar feedstock.
Fermentation is a biological reaction where sugars are converted to alcohols. Vitamins, enzymes, penicillin and other antibiotics also utilize a fermentation step during the biochemical production process.
Oxidation is the interaction between oxygen molecules and the different substances they may contact.
Esterification is the reaction between alcohols and carboxylic acids to make esters. Esters are derived carboxylic acids.
Acylation is the process of adding an acyl group to a compound.
Hydroformylation is a chemical process that adds a formyl group and a hydrogran atom to an alkene to form an aldehyde.
A biochemical reaction's rate can be controlled with a catalyst. Catalysis is the process of slowing or speeding up biotech and pharmaceutical reactions by adding a substance that is not changed in the reaction process. In some chemical reactions, biotechnology and pharmaceutical manufacturing services require large amounts of heat and energy.
Payment Type
Manufacturing services accept a variety of payments such as:
Contract is an agreement entered by two or more parties to establish a legal obligation for payment or exchange.
Toll processors may hire operators to run the process equipment, or rent or lease their facility to a client who can bring in trained personnel.
Customized payment plans are worked out between the two companies.
Research and development basis
Run and Batch Size
Run and batch size describe to volume of products manufactured.
Laboratory or benchtop scale:
Typically, laboratory or benchtop scale means that processing capacity does not exceed a few pounds or a few gallons. Actual quantities vary based on the type of material. For example, laboratory scale quantities may be expressed in milligrams for nanomaterials and specialized biochemical compounds. Usually, one person can easily and safely operate laboratory scale equipment. This category excludes facilities whose function is to produce commercial quantities.
Pilot scale is a small-scale production process that is larger than laboratory scale and used to develop a subsequent full-scale process. Typically, pilot scale quantities are in the range of several drums (e.g., 55-gallon drums) or hundreds of pounds or gallons; however, quantities vary with the density and type of processed material, chemical or product. Pilot scale facilities are better than laboratory scale facilities at simulating production processes and can be used for troubleshooting, improving and optimizing processes.
Production lots or field scale:
Companies may have commercial, production, field or industrial scale processing facilities. Typically, the processing ranges are in thousands of gallons or pounds; however, quantities vary by material, chemical, or product.
Measured by Capacity
Mass Basis defines the mass or weightcapacity to process or synthesize.
Volume Basis defines thethe volume to process or synthesize.
The pharmaceutical ingredients that biotechnology and pharmaceutical manufacturing services process can consist of organic or inorganic chemicals, as well as biological or natural materials.
Products Supplied
Biotechnology and pharmaceutical manufacturing services provide products such as:
Intermediates for reactions, which are molecular entities that are formed from the reactants and react further to give the directly observed products of a chemical reaction. An intermediate is the reaction product of each of reaction step, except for the last one, which forms the final product.
Reference compounds are used as a critical control point in chemical reactions
Starting materials indicate the point where regulatory change control and current good manufacturing practices are introduced into the synthesis of a drug substance.
Derivatives are compounds that are derived from a compound that is not similar in chemical or physical process.
Products Processed
Acetylenes
Alcohols
Biochemicals / APIs
Catalysts / Initiators
Chemical Agents / Additives
Cleaners / Surface Active Agents
Cosmetics / Soaps
Foods / Beverages
Lubricants / Greases
Monomers and Intermediates
Organic Chemicals
Pharmaceuticals / Drugs
Pigments / Dyes
Polymers
Reagents
Solvents
Textile
Adhesives/Sealants
Plastics
Titanium Alloy
Coatings/Paint
Elastomers/Rubber
Applications
Biotechnology and pharmaceutical manufacturing services produce biological products such as:
Drugs
Biochemicals
Active pharmaceutical ingredients (API)
Biomaterials
Vitamins
Biomedical components
Medical devices can include products for delivery of drugs (syringes, intravenous devices), components in medical equipment contacting blood or other biofluids, and implant or prosthetic devices
Standards
Providers of biotechnology and pharmaceutical manufacturing services adhere to regulatory requirements and meet various quality standards. In the United States, relevant regulatory agencies include the United States Pharmacopeia (USP), the Food and Drug Administration (FDA), the Environmental Protection Organization (EPA), and the Occupational Safety and Health Administration (OSHA). Biotechnology and pharmaceutical manufacturing services pay particular concern to FDA's cGMP or current Good Manufacturing Practice standards (cGMP).
Resources