On-Demand Webinar:
Industrial Processing
Time:
11 AM EST (8 AM PST /
5:30 PM CET)
Overview
It's not enough to just insulate pipes and tanks for commercial and industrial use. The traditional value of payback remains but there are other considerations in today's world. These include safety and sustainability. Fire safety requirements, for example, are quite different for owner occupied buildings and industrial processing facilities. This presentation will examine fire and facility protection from corrosion under insulation (CUI). It will also explore the sourcing and use of environmentally safe materials and processes. In the end, attendees will learn the choice of commercial and industrial insulation doesn't begin and end with a commodity. It is a choice which affects the facility owner and process for many years. It can be a choice rooted in safety, security, energy savings, and good corporate citizenship.
Key Takeaways
Learn how to protect people and processes from metal corrosion and fire
Understand why environmentally safe materials are important
Review the codes and credentials needed to verify protection
Learn how long term energy savings equates to good corporate citizenship
Speaker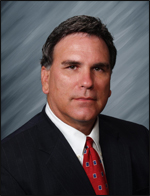 Steve Oslica
, Director of Marketing, Pittsburgh Corning
As Director of Marketing at Pittsburgh Corning, Steve Oslica leads all industrial marketing initiatives including web based and print advertising, website development, corporate capabilities promotion, multi-media, market research, and brand development. He also directs the FOAMGLAS® North American Channel Partner Program, which involves corporate relations and training with more than 40 affiliated companies. A well-known speaker on fire safety issues relative to insulation in various hydrocarbon processes, Oslica holds a Bachelor's degree from Culver-Stockton College. He currently serves the National Insulation Association (NIA) as Co-Chair of the Foundation Steering Committee which directs funding of industry outreach for industrial, commercial, association partnership, and legislative initiatives.