On-Demand Webinar:
Industrial Processing
Time:
2 PM EST (11 AM PST /
8:30 PM CET)
Overview
In the "old" days, automation networks were serial-based, featuring a dedicated network for a single process to reduce complexity and increase network efficiency. However, these networks were not flexible - disallowing interoperability with other protocols and devices not designed for the "specific" serial bus system. In today's automation world, Ethernet has provided a method by which multiple protocols and devices can share a common medium. Ethernet is open and flexible, not only in what can be communicated over the medium but also in the type of medium used. Copper Ethernet cables are the most common method of Ethernet network. However, fiber and wireless can also be used and provide advantages over the traditional copper cable. Regardless of the type of medium used - copper, fiber, or wireless - the openness of Ethernet demands network security. Attendees of this presentation will learn the evolution of industrial I/O, the different methods of Ethernet networking, and key considerations for securing an industrial Ethernet network.
Key Takeaways
Understand the evolution of industrial I/O networks, from serial to Ethernet
Discover different methods for developing Ethernet architecture
Learn key considerations for securing industrial Ethernet networks
Speaker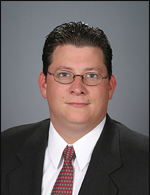 Jason Haldeman
, Product Marketing Lead Specialist, Phoenix Contact
A lead product marketing specialist with Phoenix Contact, Jason Haldeman has 15 years of experience working with industrial automation systems. His areas of expertise involve I/O systems, Ethernet infrastructure, and industrial serial communication systems. The author of numerous technical articles about I/O on Ethernet, Haldeman has conducted hundreds of training seminars on the subjects of industrial automation systems and Ethernet infrastructure.