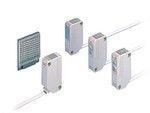 Engineering360 has asked its users about the latest design trends and features related to Photoelectric Sensors. They have also shared their product applications and tips on how to buy and use these products.
See the entire survey
What would your design or feature "wish list" be for this product?
10 answers
CMOS sensor with spatial resolution at least 2K by 2K, frame rate 200-500, amplitude resolution 10-12bit, on-board memory 200 frames
~Sergey F, Research & Development, Dayton, OH
Long distance sensing for the compact diffuse sensors and back ground suppression.
~Marketing/Sales, Monterrey, Mexico
Low cost Clear glass detection with diffuse reflection photoelectric sensors.
~General Management, Istanbulk, Turkey
Less diameter of sensor and more distance to actuation.
~Rodolfo Jáuregui, Planner of mantenance, Lima, Peru
Low profile, low cost laser (class 2) sensor
~Tim Horgan, Marketing/Sales, Dover, NH
Ease of alignment. multi-voltage contacts
~Dan S., Sr. Controls Engineer, Basking Ridge, NJ
Small size with better sensing distance.
~Jason L, Marketing/Sales, Malaysia, Malaysia
Better water proofing of sensors
~Maintenance/Facilities Management, Leeton, Australia
Easily, remotely calibrated
~Greg S, Project Manager, Palo Alto, CA
Gas sensing biosensors
~Li Li, Faculty/Staff, St. John's, Canada
Is there any advice you want to share with users to help them avoid common errors in selection or usage of photoelectric sensors?
3 answers
Don't be "cheap" (low cost, low quality) sensors. You will spend more time and money in the long run if you use these sensors.
~Tim Horgan, Marketing/Sales, Dover, NH
Same as the comment above-mentioned.
~Jason L, Marketing/Sales, Malaysia, Malaysia
Voltage of actuation
~Rodolfo Jáuregui, Planner of mantenance, Lima, Peru