Cable Harness and Wire Harness Services Information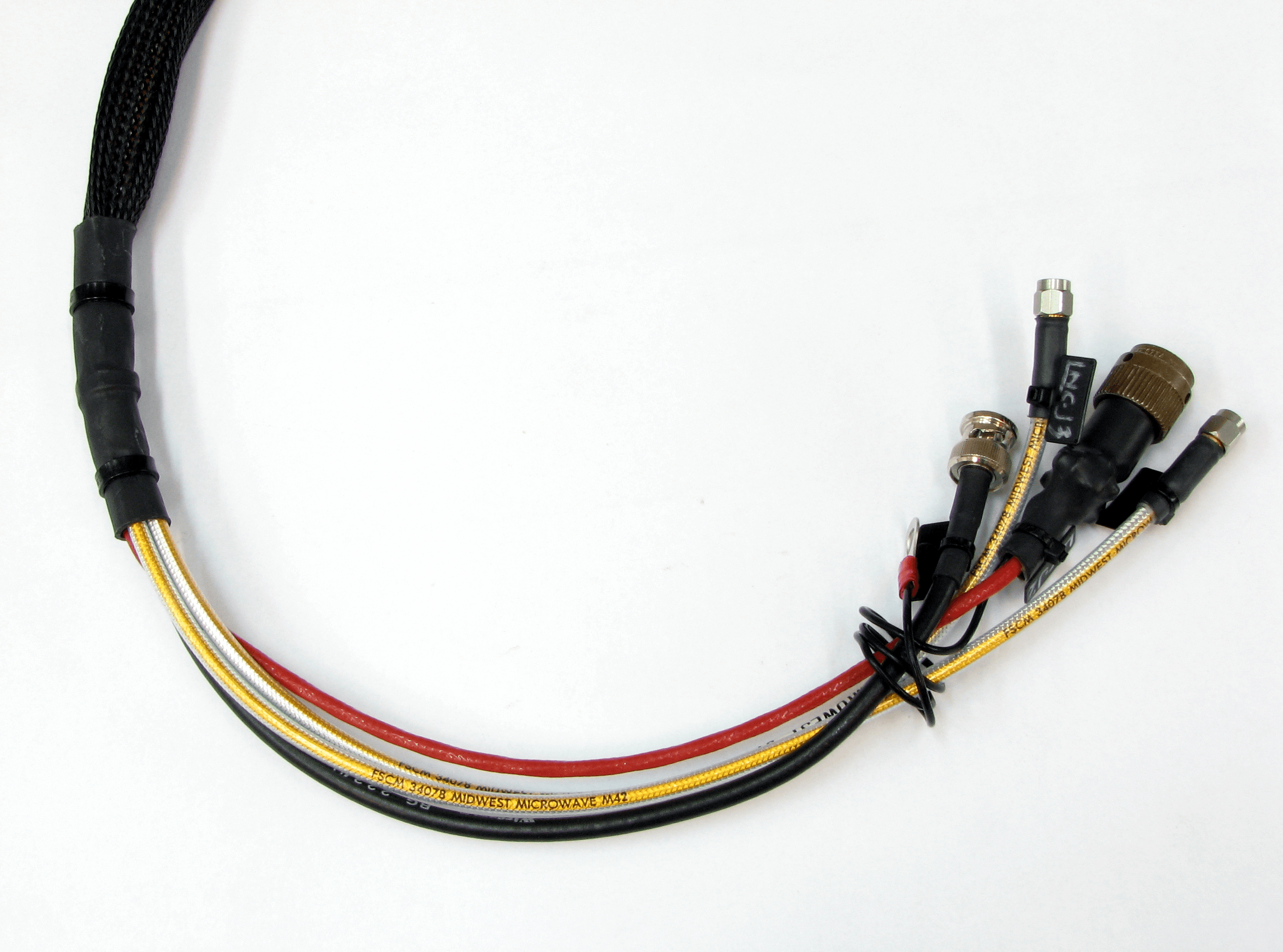 Cable harness and wire harness services design and manufacture cable and wire harnesses for specific applications on a contractual basis. They are located across the United States and around the world and vary in terms of capabilities.
Specifications
Cable harness and wire harness services offer several capabilities to aid in the manufacturing of harnesses and accessories for cables.
Suppliers that provide design assistance can help with cable and connector selection, layout and manufacturing techniques, and computer aided design (CAD). They may also be able to help upgrade or redesign, re-evaluate, or modernize existing cable assemblies to improve performance and/or reduce manufacturing costs.
Some cable harness and wire harness services provide rapid prototyping or short-run manufacturing prior to mass production.
Some service providers handle all aspects of the manufacturing process, including soldering, termination, wrapping, and testing.
Suppliers with just-in-time manufacturing capabilities can produce parts on demand.
Cable harness and wire harness services with formal quality assurance or testing processes ensure the quality of all manufactured harnesses and, in some cases, provide test results.
Applications
Cable harness and wire harness services manufacture custom products for a variety of applications, industries, and equipment. Some suppliers produce harnesses that are suitable for aerospace applications, or that meet military specifications (MIL-SPEC) or military standards (MIL-STD). Others manufacture harnesses for medical or surgical applications; products that are suitable for industrial automation; commercial-quality harnesses; or telecommunication harnesses for telephone, wireless, and cable television applications. Many cable and wire harnesses are used in consumer electronic devices and appliances such as dishwashers, dryers, and ovens. Specialized products are used with computer applications, equipment, and communication standards such as RS232, universal serial bus (USB), and small computer system interface (SCSI). Typically, cable harness and wire harness services that manufacture products for automotive applications follow guidelines established by the Society of Automotive Engineers (SAE) or the U.S. Department of Transportation (DOT).
Standards
Selecting cable harness and wire harness services requires an analysis of quality requirements.
CE marking indicates that a product complies with the essential requirements of relevant European Union (EU) directives that uphold national standards for health, safety, and environmental protection.
The UL listing mark indicates that Underwriters Laboratories (UL) has determined that representative samples of a product meet UL's published Standards for Safety.
Products that bear a CSA mark have been tested by the Canadian Standards Association (CSA) and meet applicable standards for safety and performance.
ISO 9001:2000, part of the larger ISO 9000 standard, provides an internationally recognized framework for quality management systems. Similarly, ISO 14000 provides a standard framework for environmental management, measurement, evaluation, and auditing. ISO/TS 16949:2002 is an ISO Technical Specification (TS) that aligns existing American (QS-9000), German (VDA6.1), French (EAQF), and Italian (AVSQ) automotive quality systems standards for the global automotive industry.
QS-9000 is a quality standard for suppliers of Daimler Chrysler Corporation, Ford Motor Company, and General Motors Corporation.
Related Information
CR4 Community—Checking Electrical Wiring Harness of Automobile
IEEE Spectrum—Down to the Wire
Image credit:
Adamantios / CC BY-SA 3.0