Printed Circuit Board (PCB) Fabrication Services Information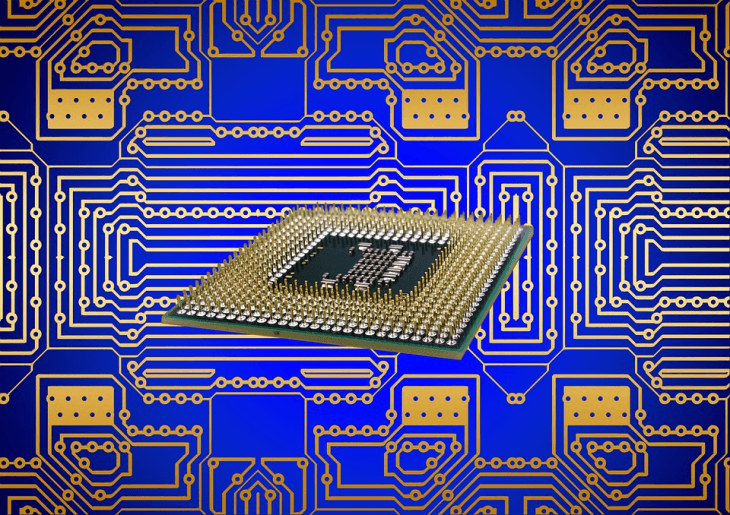 Printed circuit board (PCB) fabrication services design and fabricate circuit boards. They differ from electronic manufacturing services, which populate and assemble boards. Although capabilities vary from supplier to supplier, printed circuit board fabrication services perform activities such as PCB design and layout, prototyping and production, and testing and evaluation. Some PCB fabrication services offer just-in-time capabilities. Others specialize in single-sided, double-sided, multi-layer, or flexible boards. Board components are mounted with either through-hole technology (THT) or surface mount technology (SMT).
Design and Layout Services
Design and layout services include component selection as well as layout and manufacturing techniques. Layout includes setting the footprints or pads, where the parts will be soldered to the board. Supplier may also be capable of creating Gerber Files; the file set that fabrication companies typically require in order to proceed with the process of physically creating your boards. Also included is the needed fabrication and assembly drawings showing the board dimensions, hole sizes, board thickness, multi-layer stack-up and parts placement.
Suppliers may also be able to assist in upgrading or redesigning, re-evaluating or modernizing existing board layout to increase performance and/or reduce manufacturing costs. A supplier capable of prototype quantities has capability for quick prototyping and small run board production for testing prior to bulk manufacturing. A supplier with production quantities service has equipment, staff, materials etc. necessary for large production runs of PCBs. A supplier that has testing and evaluation has quality assurance or test processes are in place to ensure quality on all manufactured or assembled boards. In some cases, suppliers also provide quality / testing documentation and/or testing services for other components / parts.
Quality Requirements
Quality requirements met by suppliers of printed circuit board (PCB) services include:
CE
CSA
ISO 9001
ISO 9002
MIL-SPEC / STD
UL
The CE-marking is a regulatory community sign that has to be obligatorily affixed on industrial products conforming to European Union standards. However, the CE-mark is not yet a quality mark.
The CSA Mark may appear alone or with indicators. If it appears alone, it means that the product is certified for the Canadian market, to the applicable Canadian standards. If this Mark appears with the indicator "C and US" or "NRTL/C" it means that the product is certified for both the U.S. and Canadian markets, to the applicable U.S. and Canadian standards.
In 1987, International Standards Organization (ISO) 9000 standards were developed to ensure that companies' products and services have consistent, documented approaches that meet the European community's quality requirements. ISO 9001 sets out the requirements for an organization whose business processes range all the way from design and development, to production, installation and servicing. ISO 9002 is for an organization, which does not carry out design and development. It does not include the design control requirements of ISO 9001 - otherwise, its requirements are identical.
Some suppliers may be capable of manufacturing boards that meet MIL-SPECs or MIL-STDs. These requirements are set by the U.S. Department of Defense.
UL Marks are used only on component parts that are part of a larger product or system. These components may have restrictions on their performance or may be incomplete in construction. Products intended for Canada carry the Recognized Component Mark "C."
Image credit: