About
Exceeding Your Expectations: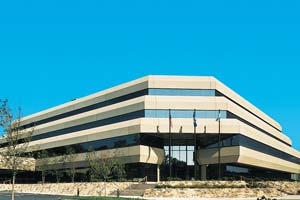 Since its inception in 1962, OMEGA has grown from manufacturing a single product line of thermocouples to being an established global leader in the technical marketplace, offering more than 100,000 state-of-the-art products for measurement and control of temperature, humidity, pressure, strain, force, flow, level, pH and conductivity. OMEGA also provides customers with a complete line of data acquisition, automation, electric heating and custom engineered products.
For the past four decades their handbooks have served as valuable reference tools for engineers around the world. And though they are an established direct-marketing pioneer, their people, facilities and superior client services go well beyond the OMEGA handbooks.
OMEGA's commitment to quality instrumentation and exceptional customer service has remained the cornerstone of their success. OMEGA's priority is clear. Their facilities exist to "facilitate" solutions to their customers' needs.
Precision Manufacturing:
OMEGA maintains the leading edge through research development and state-of-the art manufacturing that keeps OMEGA firmly at the forefront of technology. OMEGA's Development and Engineering Center (ODEC), located on the Connecticut campus, is home to OMEGA's design and engineering laboratories. All product designs are tested and perfected there prior to marketing. This state-of-the-art facility houses OMEGA's metrology lab and other quality control facilities. The testing that takes place there assures that you receive the best products for your applications. Once an OMEGA product design is perfected and tested, stock production takes place at their Bridgeport, New Jersey, manufacturing plant. Located just 22 miles from Philadelphia, this site houses OMEGA's advanced OMEGACLAD® thermocouple wire production equipment along with a host of other computerized CNC milling machines, injection molding equipment, screw machines, braiders, extruders, punch presses and much, much more.
Design and Custom Engineering:
OMEGA shapes technology without forfeiting the human dimension. Over 40 years of experience combined with design and manufacturing ability has established OMEGA Engineering as a leader. They offers the most sophisticated and extensive Custom Engineering capabilities in the process measurement and control industry. Their custom manufacturing capabilities extend "beyond the handbooks," and reinforce their customer service/customer driven philosophy. Whether you need a simple modification of a standard product or complete customized system engineering, OMEGA can accommodate your special request
Prompt Sales Assistance:
Fortified with manufacturing know-how and extensive warehousing around the world, OMEGA offers the most impressive lead times in the industry. Their sales representatives are able to swiftly dispatch your order through OMEGA's sophisticated, computerized inventory control system and provide instantaneous updates regarding orders, inventory, billing and information requests. Many of their customers also utilize the omega.com website to gather information on products as well as order for fast, efficient, and timely delivery. Additionally, many of Omega's Fortune 1000 accounts choose to place their OMEGA orders electronically with their automated Electronic Data Interchange (EDI) ordering system.
At OMEGA, no request or order is too big or too small. Omega's exceptional sales and customer service representatives embrace the OMEGA credo of optimum proficiency without compromising quality.
Superior Technical Support:
Professionalism and integrity go a long distance with OMEGA's toll-free technical, engineering, sales and customer service assistance. Each day, OMEGA receives thousands of inquiries from around the world. From a simple order for a basic thermometer to a unique request for a complex custom setup, OMEGA's degreed engineers are always ready to discuss special requirements to support your applications. Each contact, whether a technical or order-related question, receives a timely response, thanks to OMEGA's efficient communications system.
Let OMEGA be your off-site engineer providing free, unlimited technical assistance.. OMEGA's technical professionals also will help suggest the right equipment for your unique applications and assemble complete systems, from sensor to software, for total process calls, measurement and control.

Calibration and Quality Assurance:
OMEGA believes in active versus reactive customer service. To complement their current business and manufacturing operations, which focus on the needs of customers, OMEGA continues to strive toward new levels of quality by maintaining ISO 9001 standards. This systematic approach to quality strengthens OMEGA's competitive edge. Their calibration services and quality control test center are trustworthy resources that help satisfy customers' needs for accuracy, while the informative customer training seminars, "Customer Days" are an OMEGA hallmark.
ISO #9001 Quality:
OMEGA recognizes that commitment to quality is the key to customer satisfaction and reaching new service levels. It is OMEGA's policy to provide basic products that meet the quality expectations of their customers in a timely manner and at a fair price. Their outlook for the future is to continue worldwide growth with growing locations, expanding product lines and enhanced service systems. Ongoing success and growth are dependent on their talented employees, suppliers and their customers, working together as a team through positive communication.
OMEGA has been certified as being in compliance with the requirements of ANSI/ASQC-Q91 for the design, manufacture and distribution of temperature, flow, pH, heating, data acquisition, pressure, environmental instruments and related process equipment, accessories, and custom assemblies, plus provision of calibration services and technical and scientific literature.
They strive to maintain the worldwide quality standards set forth by ISO (International Organization for Standardization) through employee training, rigorous internal auditing, structured and controlled documents, and all required elements as approved by BSI Management Systems, their international accredited registrar.
It is the policy of OMEGA to comply with all worldwide safety and EMC/EMI regulations that apply. OMEGA is consistently pursuing certification of its products to the European New Approach Directives. OMEGA will add the CE mark to every appropriate device upon certification. Their commitment to customers worldwide includes CE labeled products for distribution within the European Union.
OMEGA was founded on the above principles and will continue to maintain and improve its performance as a part of their ongoing commitment to quality. View ISO9001 Certificate of Registration.
A World of Production:
OMEGA's extensive world- wide inventory ensures off- the-shelf delivery with an unmatched record of getting you the products you need, when and where you need them; they'll even inventory specific products just for you. Many of the products that they sell they make in the U.S.A. in OMEGA's state-of-the-art manufacturing facilities.
At OMEGA, their philosophy is to offer quality products as well as complete systems.
Their selection of more than 100,000 products is unparalleled, whether stand-alone or integrated into complete systems.
Whether your area of process measurement and control involves temperature, pressure, strain, data acquisition, pH, conductivity, flow and level, automation, or electric heaters, OMEGA has the products that are right for you!
Each engineering discipline has a corresponding specialty handbook published by engineers for engineers which contains complete information on OMEGA's product lines as well as extensive technical data to support almost any application!
Extensive Warranty Coverage:
Many OMEGA products feature warranties beyond industry standards. It's their way of saying, "Thank you for choosing OMEGA." OMEGA stands behind its products 100% because OMEGA products stand up to your expectations. Their precision engineering and manufacturing ensure that your process will run smoothly with their equipment. The standard and extended (OMEGACARE®) warranty service programs guarantee their claims of quality. And, in the event you require any repairs, with OMEGA's Loaner Program they may be able to send you a replacement product at no cost, while yours is being serviced.
Dedicated People:
Their extraordinary family of employees, comprised of individuals who represent the very best in their fields, contributes to the OMEGA distinction. The talent of each and every OMEGA employee is what makes their products and services stand out in the industry. Purchasing agents, technicians, scientists and engineers know they can trust OMEGA, because OMEGA hires only the most qualified people. The company takes great pride in its employees' professional growth, with a variety of on-going training and educational programs.
Satisfied Customers:
Their customers include some of the most prestigious corporations, institutions and governments around the world. They know that the OMEGA name on products, systems and their handbooks stands for unmatched quality and dependability!
They know at OMEGA, no request or order is too big or too small. Omega's exceptional sales and customer service representatives embrace the OMEGA credo of optimum proficiency without compromising quality.
EC DIRECTIVE COMPLIANCE
OMEGA ENGINEERING, INC. is focused on ensuring compliance with the various European Directives (including 2002/95/EC and 2002/96/EC) on RoHS (Restriction on Hazardous Substances), which cover polybrominated biphenyls (PBB), polybrominated diphenyl ethers (PBDE), mercury, cadmium, hexavalent chromium and lead. In their effort to comply, OMEGA is reviewing its vast product lines of temperature, pressure, flow, pH, heaters and data acquisition products. Should you require further assurance for specific products, please send them a written request referencing the date of purchase and specific product number and they will respond accordingly. Thank you.

Supplier Directory Categories
OMEGA Engineering, Inc. is also listed in these categories:
Technical Articles