AdvancAir® Custom Cleanroom Air Conditioner
Featured Product from Air Innovations, Inc.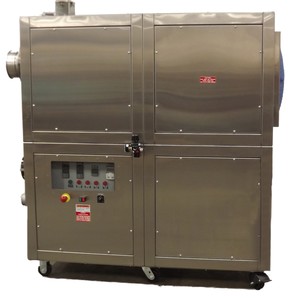 AdvancAir® environmental control units (ECUs) are ideal for a variety of applications from both OEM (original equipment manufacturers) and single-project customers. Providing temperature control as low as ±0.02°C and humidification control to ±0.5% RH, AdvancAir environmental control systems are custom built to the exact specificiations your project requires. Our engineering staff will work with you to develop a custom ECU which will then be tested under contract load conditions simulated in our psychrometric testing chamber.
AdvancAir® systems put greater capacity and enhanced performance in a smaller footprint. A system of individual, standardized components is pre-fabricated into customized cubes that can take any shape, any volume and any capacity. These units can be installed anywhere in standalone or mounted fashion.