Explosion Proof HVAC - Case Study
Featured Product from Air Innovations, Inc.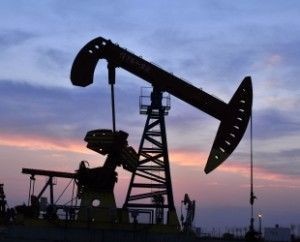 Explosion Proof HVAC: Mining and Drilling
---
The Challenge:

Air Innovations was asked to design a Class I Division I environmental control system (ECU) to cool an electrical cabinet that houses several variable frequency drives for a large centrifuge machine. These drives generate a significant amount of heat that needs to be removed from the cabinet. Centrifuges are typically used to remove slurry during drilling for oil and gas operations.
The Solution:
An explosion-proof system was designed to integrate inside the client's custom purged electrical cabinet and was able to withstand the harsh environment in which these centrifuges typically operate. The unit was configured to provide once-thru air steady-state air to a single LDCS-PRO coater. The ECU was designed for a Class I Division I explosion-proof environment.
Key performance specifications for this custom explosion proof HVAC system were:
Ambient (condenser inlet) range -40°F to +130°F
Cabinet control point 85°F +/-5°F, non-condensing environment
Airflow range 420-520 CFM
Designed for near-continuous (not ON/OFF control) operation to ensure a non-condensing environment and to provide thermal stability
2-ton nominal cooling capacity
CE approved
Key design considerations for this custom explosion proof HVAC system were:
Fit inside the customer's custom cabinet without interfering with the frequency drives and while allowing appropriate access to service components
Integrate and communicate with customer's control system
High reliability as these units are in very challenging environments to provide field service (offshore platforms for example)
Class I, Division I ambient
Integral phase monitoring and auto switchover
Harsh environment; high salt and dust content
The Result:
All design specifications were met.
Contact us today for project injuries similar to this case study.