Aerospace Environmental Control HVAC Systems
Featured Product from Air Innovations, Inc.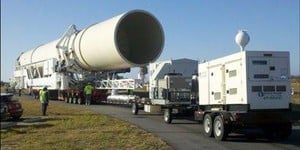 When it comes to aerospace HVAC applications, we understand each solution is unique. Our solutions have showcased a broad range of capabilities including HEPA filtration, pressurization, humidification & dehumidification, and more. Whether customers need adjustable output temperatures over a broad potential temp range (45°-85°F / 7°-29.5°C) or precisely controlled temperatures to ±0.02°C & humidity to ±0.5% RH, we can provide the required solution. Contact us to learn more!