Explosion-Proof Air Conditioners Case Study
Featured Product from Air Innovations, Inc.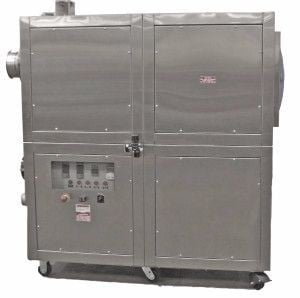 The Challenge:
Air Innovations' Cleanroom Systems division was asked to design a Class I, Div I Enclosure. This form of environmental control system (ECU) is used to control the process air needed for solvent-based coating of pharmaceutical tablets. The final environmental control solution needed to dehumidify the ambient air in a single pass (versus re-circulating air) – which is a critical parameter for the fluid-bed coating process – in an explosion-proof environment.
The Solution:
We configured the explosion-proof air conditioner to provide once-thru air to a single LDCS-PRO coater. The explosion-proof HVAC system was designed for near continuous operation to ensure a non-condensing environment and to provide thermal stability Continue Reading