Fiber Lasers Information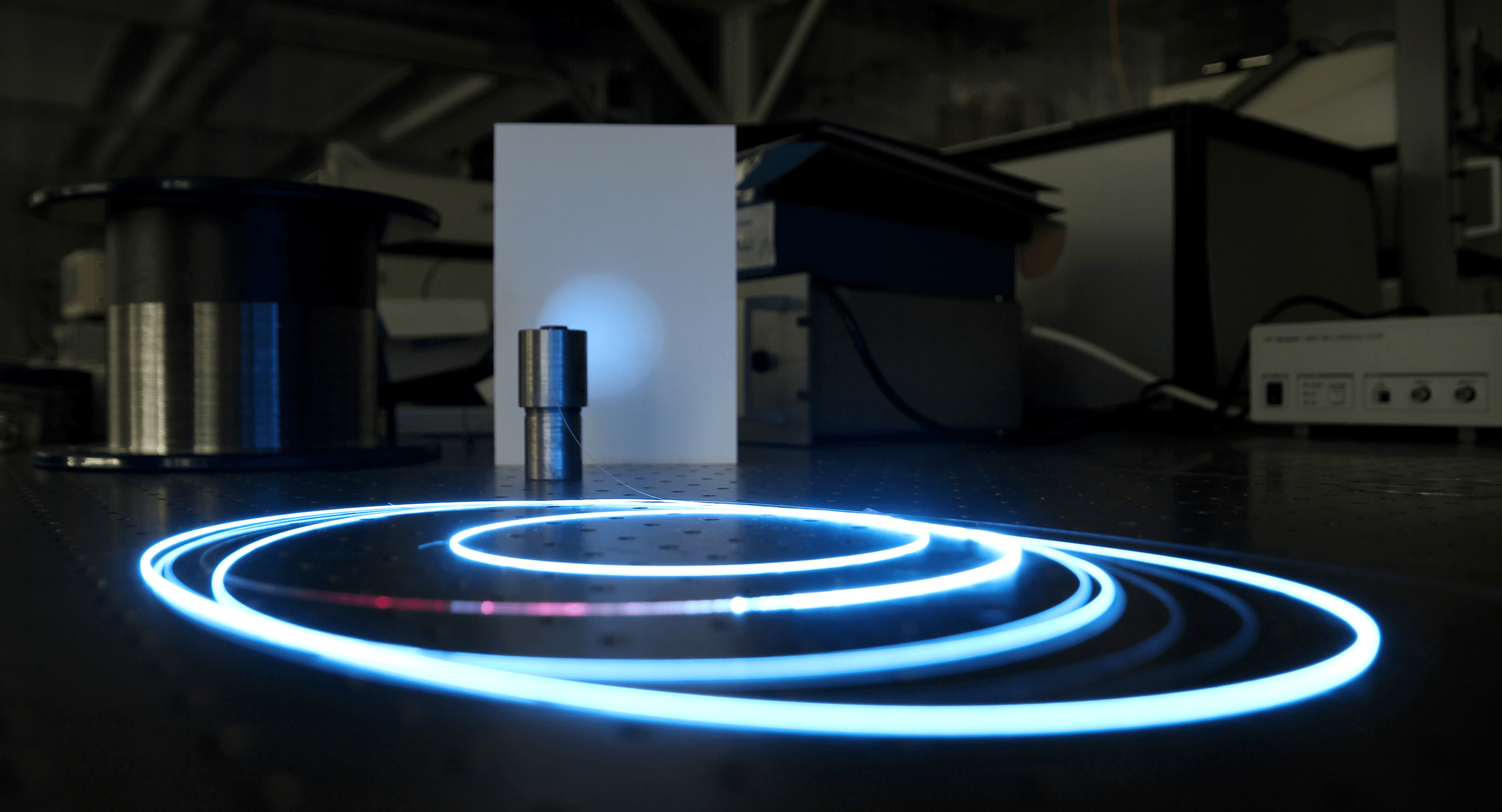 Fiber lasers use optical fibers doped with low levels of rare-earth halides as the lasing medium to amplify light. Fiber lasers are constructed within an optical fiber and are similar in concept to gas lasers and laser diodes, except that a part of the fiber itself is used as the resonating cavity where the laser action takes place. A fiber laser uses fiber optics to generate and deliver laser beams instead of the traditional hard optic resonator and beam delivery method. This helps eliminate many:
alignment issues
thermal issues
contamination issues
maintenance issues
Laser and fiber optics are a system of lasers and flexible quartz or glass fibers that use total internal reflection (TIR) to pass light through thousands of glancing (total internal) reflections.
Features
Fiber lasers are constructed within optical fibers that provide several orders of magnitude and are more efficient than conventional lasers. They can be pumped by laser diodes and can easily operate in a single spatial mode. For these reasons, fiber lasers can be considered as compact, solid-state lasers of high efficiency and good beam quality. A fiber optic laser provides output that can be turned over a broad range and can be broadband. Fiber lasers can fit into several configurations for optical communications, such as highly parallel optical data links for high speed computing, wavelength division multiplexed (WDM) systems, and optical clock recovery circuits for high-speed optical receivers.

A fiber coupled laser diode is a device that uses a group of mirrors to divide beams from a laser diode array into sections along a slow axis, and then rearrange them along a fast axis so that the invariant of the resulting beam is increased in the fast axis and reduced in the slow axis. A fiber optic laser source is either the laser or laser-illuminated reflecting surface or source of light. Fiber lasers provide the light source that produces coherent, near monochromatic light through stimulated emission. A fiber-optic laser source is capable of emitting multiple useful wavelengths at the same time, including multiple International Telecommunication Union (ITU) grid wavelengths.
Related Information
Electronics360—Optical Fiber Laser Generates Ultrashort High Energy Pulses
Electronics360—PolarOnyx Reveals Femtosecond Laser Applications for Additive Manufacturing
Engineering360—Fiber Lasers Are Replacing CO2 Machines
Image credit:
Laser Physics Lab / CC BY-SA 2.0