Unique Sterile Storage Cabinet
Featured Product from Air Innovations, Inc.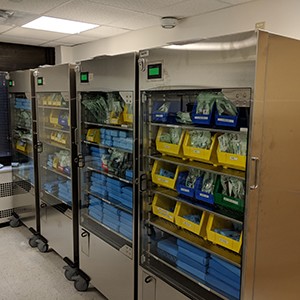 Air Innovations' Sterile Storage Cabinet is the portable storage solution for your sterilized equipment. Units are designed for temperature and humidity control to simulate clean room conditions without the need to design a new clean room. Sterile Storage Cabinets can be used in variety of commercial applications ranging from hospitals to dentistry, and other private practices. Unique temperature and humidity control maintains temperature 66°F to 72°F and humidity 20% to 60% RH. On-board custom control system provides easy operation utilizing a digital display for monitoring temperature, humidity and status.