Overhead Doors Information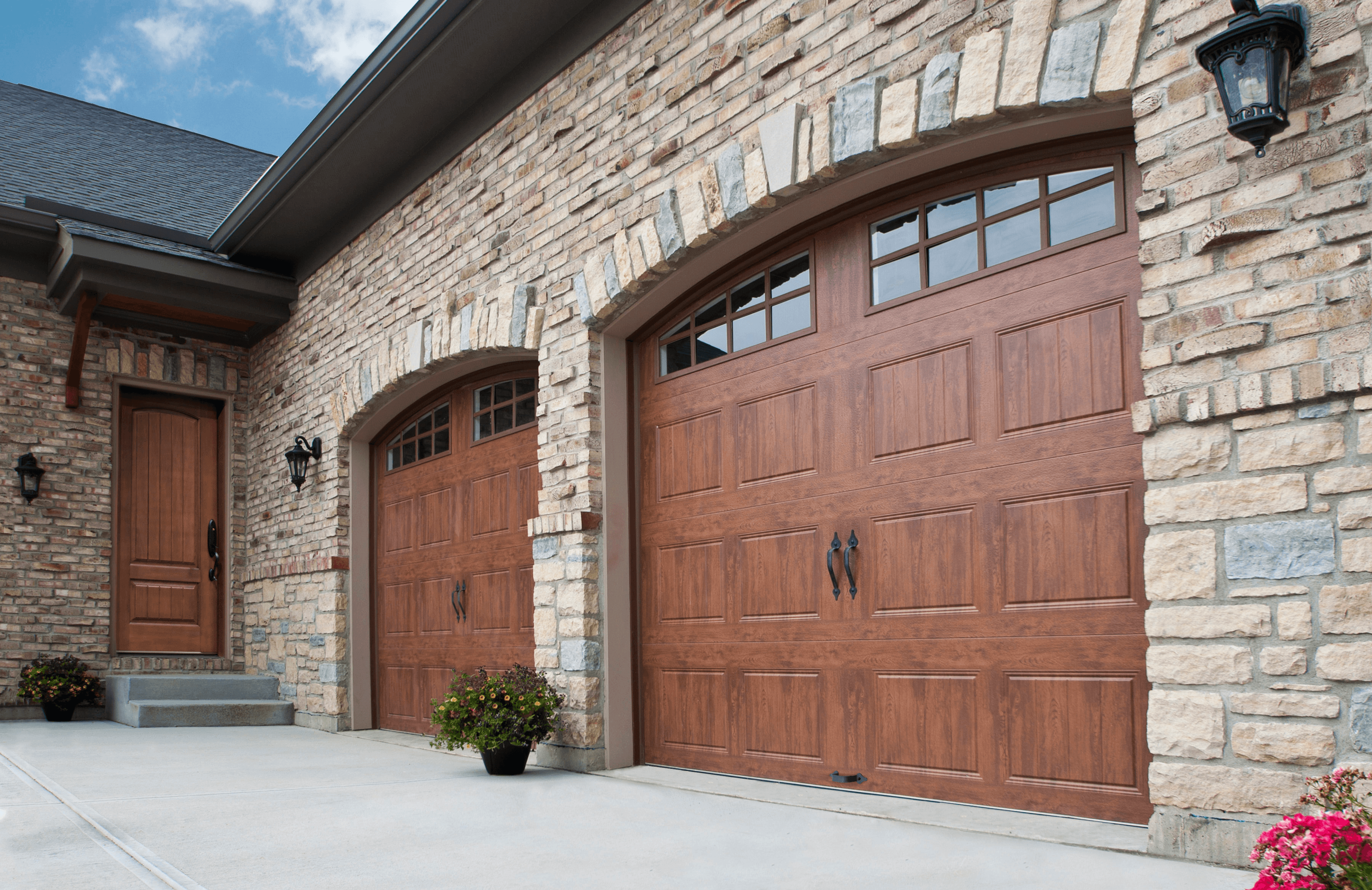 Overhead doors, also known as garage doors, are designed to enclose and protect the entrances to garages and other large structures. They are available in residential, commercial, and industrial grades. Typically, overhead doors are made of wood, aluminum, steel, fabric, or screen. Both insulated and non-insulated products are available. Wood garage doors are often made of pine or cedar. Aluminum overhead doors are lightweight, rust-resistant products that can be painted and sealed. Steel doors are long-lasting and durable. Fabric enclosures and fabric storm panels provide privacy and weather-resistance while allowing for light and ventilation. Garage door screens admit fresh air while preventing the entrance of insects, animals, and ultraviolet (UV) rays.
Specifications
Product specifications and features for overhead doors include:
appearance
insulation
safety
materials
window design (if applicable)
spring design
Style, pattern, and color determine an overhead door's appearance. Styles and patterns vary by manufacturer, but color choices often include oak, mahogany, walnut, clay, green, and gray. Although uninsulated overhead doors are available, energy-efficient products are insulated with polystyrene or polyurethane foam. Polyurethane-insulated overhead doors are thinner, but have a higher insulation value (R-value). In terms of safety, some overhead doors are pinch-resistant, tamper-resistant, or fireproof. Counterbalance springs that hold overhead doors in position in the event of spring failure are also available. With some of these products, the spring is contained inside a steel tube.
Types
There are many types of overhead doors. Choices include roller overhead doors, up-and-over overhead doors, sectional doors, and swing-hung doors.
Roller overhead doors provide smooth, vertical operation. They are designed to save space and can be used with a remote-controlled garage door opener.
Up-and-over garage doors consist of a panel that tilts forward before moving into an overhead position. Double up-and-over doors are also available.
Sectional overhead doors are designed for car dealerships, showrooms, and other commercial facilities. They are divided into large sections and open upward. Unlike up-and-over doors, however, sectional garage doors do not need to swing outward in order to open.
Swing-hung garage doors open like the door to a building and are hinged to the garage's door opening. They are not suitable for short or narrow driveways.
Related Information
CR4 Community—Garage Door Opener Mystery
CR4 Community—Garage Door Rollers
IEEE Spectrum—Electronic Noise Is Drowning Out the Internet of Things
Image credit:
Doordoctor / CC BY-SA 4.0