Annunciators Information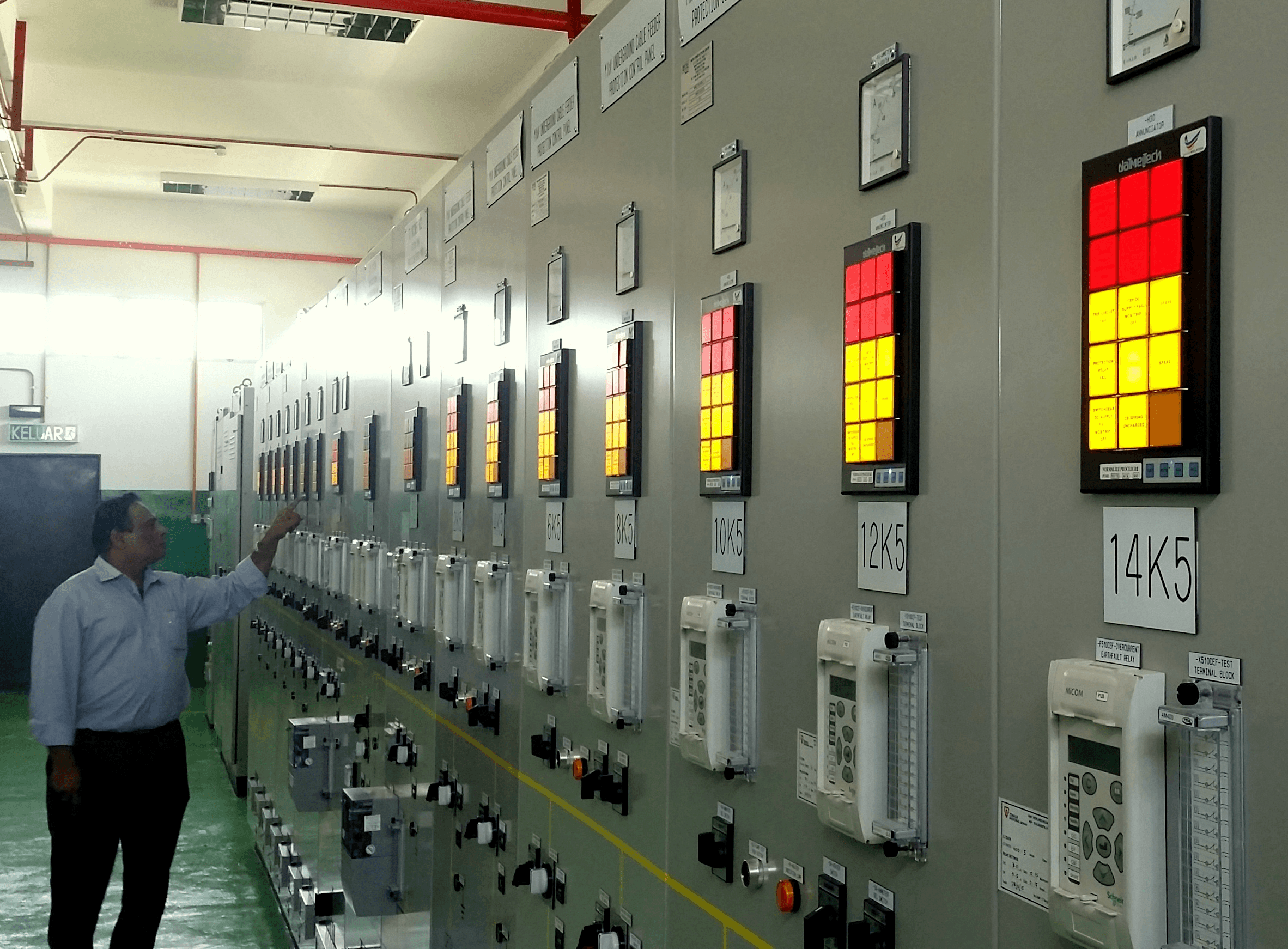 Annunciators and graphic display panels disclose the layout and sound status and measurement parameters of industrial processes, security, and fire alarms of buildings and manufacturing facilities, power distribution networks, and other operations. They are specified by the number of zones or alarm points covered. Zones are groups of initiating annunciators and graphic display panels wired on a common circuit. Each wiring circuit is used to relay information to the display panel regarding the condition of the initiating devices, which can include smoke, heat, or fire detectors, manual pull stations, or any circuit closure device. A circuit that connects automatic and/or manual signal-initiating devices, such as fire alarm manual boxes (pull stations), heat and smoke detectors, and water flow alarm devices.
Applications
Common applications for annunciator panels and graphic display panels include:
security
burglary or theft
fire
machine failure of malfunction
medical
process monitoring (such as: heat and temperature, power and power surge, computer systems, gas monitoring, and water level and leak monitoring)
power distribution
personal safety (or confined space monitoring)
smoke
structural failure
vehicle safety
other unlisted, specialized, or proprietary applications
Types
Annunciators may come in any combination of visual indication and/or audio alarms. A visual indication may be provided by a graphic display panel lit with lamps or bulbs, a digital display like that of an LED or LCD, or a computer or video monitor. These annunciators and graphic display systems also include mosaic graphic displays and control graphic displays. Audio alarm annunciators include air horns, sirens, bells, buzzers, speakers (for a paging system or voice evacuation), whoop sounders, or hooters.
Features
Annunciator graphic display panels are packed with features that may include:
acknowledge or silence features
battery back-up
built-in printer
data storage
annunciators and graphic display panels with explosion-proof housings
pre-alarm warnings
intrinsically safe operation
modular design
network option
outdoor ratings
PC compatibility
annunciators and graphic display panels programming options
remote telephone interface
web-enabled devices
Related Information
Engineering360—Fire Alarm Control Panels Information
Engineering360—Audible Alarms Information
Enginnering360—Warning Lights Information
Image credit:
SUBRAMANIAM1103 / CC BY-SA 4.0