Laser Machining Services Information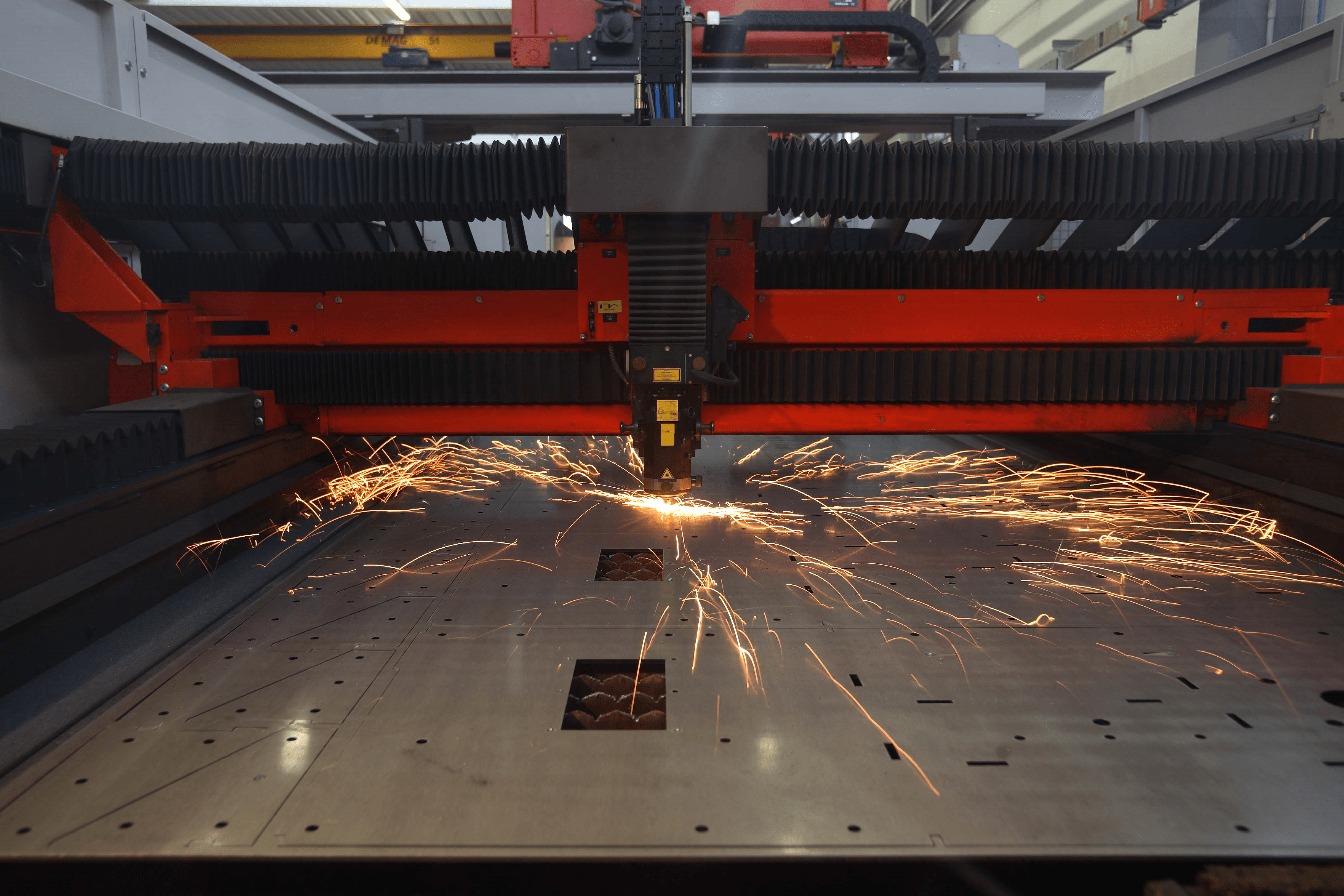 Laser machining services use computer-controlled lasers to perform a variety of material removal processes. These lasers can be positioned and controlled with a high degree of accuracy, allowing for a variety of effects to be achieved.
Features
Laser machining services differ in terms of material capabilities, machining capabilities, and applications. Materials that can be machined with lasers include plastics, rubber, glass, ceramics, stone, silicon, marble, granite, foam, and composite materials. Many different types of metals can be machined with lasers, including: aluminum, brass, bronze, cast iron, copper, nickel, nickel alloys, precious metals, hardened metals, steel, tool steel, stainless steel, steel alloys, and titanium. In terms of machining capabilities, some laser machining services specialize in cutting, drilling, etching, marking, milling, and skiving operations for semiconductor wafer manufacturing. Other laser machining services machine ceramics and silicon for a variety of medical, microelectronic, and telecommunication applications.
Specifications
Selecting laser machining services requires an analysis of services offered and dimensional capabilities. There are six parameters for services offered:
CAD/CAM support
design assistance
prototyping
short-run production
full-scale production
inspection or quality control
Computer aided design (CAD) is often used to design products quickly and accurately. Computer aided manufacturing (CAM) can be used to fabricate products directly from CAD outputs. With regard to dimensional capabilities, laser machining services may perform micromachining for medical devices or multi-axis material rotation. Diameter capacity and material capabilities are important specifications to consider when selecting center-less grinding services. Diameter capacity is often expressed as a range and includes choices such as less than 1 inch, 1 to 3 inches, 3 to 6 inches, and more than 6 inches.
Standards
Laser machining services are located across the United States and around the world. They adhere to a variety of certifications and regulatory standards, including AS 9000, AS 9100, and QS-9000. Laser machining services follow four main quality standards from the International Standards Organization (ISO): ISO 9001:2000, ISO 14001, ISO 13485:2003, and ISO/TS 16949:2002. Some laser machining services are registered with the U.S. Food and Drug Administration (FDA). Others comply with military specifications (MIL-SPEC) or military standards (MIL-STD). Laser machining services that provide certifications for original equipment manufacturer (OEM) specifications meet internal corporate specifications or requirements.
Related Information
CR4 Community—Silk-Screen Lettering on Equipment Panels
IEEE Spectrum—DIY Laser Engraver
IEEE Spectrum—Printable Robots: MIT Project Wants to Let You Design and Fabricate Your Own Machines
Image credit:
Ptmtechnology / CC BY-SA 4.0