From
Robotics
In This Chapter
Introduction to Robotic Manipulators
Classifi cation of Sensors
Encoders and Dead Reckoning
Infrared Sensors
Ground-based RF Systems
Active Beacons
Ultrasonic Transponder Trilateration
Accelerometers
Gyroscopes
Laser Range Finder
Vision-based Sensors
Color-tracking Sensors
Sensor Mounting Arrangement
Design of the Circuitry
Reading the Pulses in a Computer
6.1 CLASSIFICATION OF SENSORS
---
There are a wide variety of sensors used in mobile robots (Figure 6.1). Some sensors are used to measure simple values like the internal temperature of a robot s electronics or the rotational speed of the motors. Other, more sophisticated sensors can be used to acquire information about the robot s environment or even to directly measure a robot s global position. We classify sensors using two important functional axes:
proprioceptive/exteroceptive and
passive/active.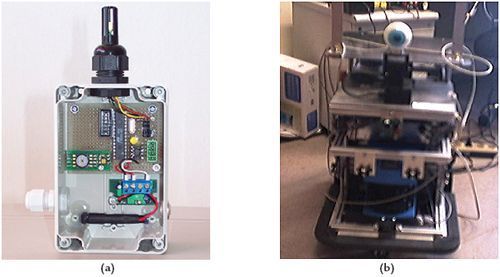 FIGURE 6.1 Examples of robots with multisensor systems.
(a) Helpmate from Transition Research Corporation;
(b) BIBA Robot, BlueBotics SA.
Proprioceptive sensors measure values internal to the system (robot); for example, motor speed, wheel load, robot arm joint angles, and battery voltage.
Exteroceptive sensors acquire information from the robot s environment; for example, distance measurements, light intensity, and sound amplitude. Hence, exteroceptive sensor measurements are interpreted by the robot in order to extract meaningful environmental features.
More >>
Show More...
© 2006-2018 Infinity Science Press. All rights reserved.
---
Products & Services
---
Topics of Interest