Flyback Transformers Information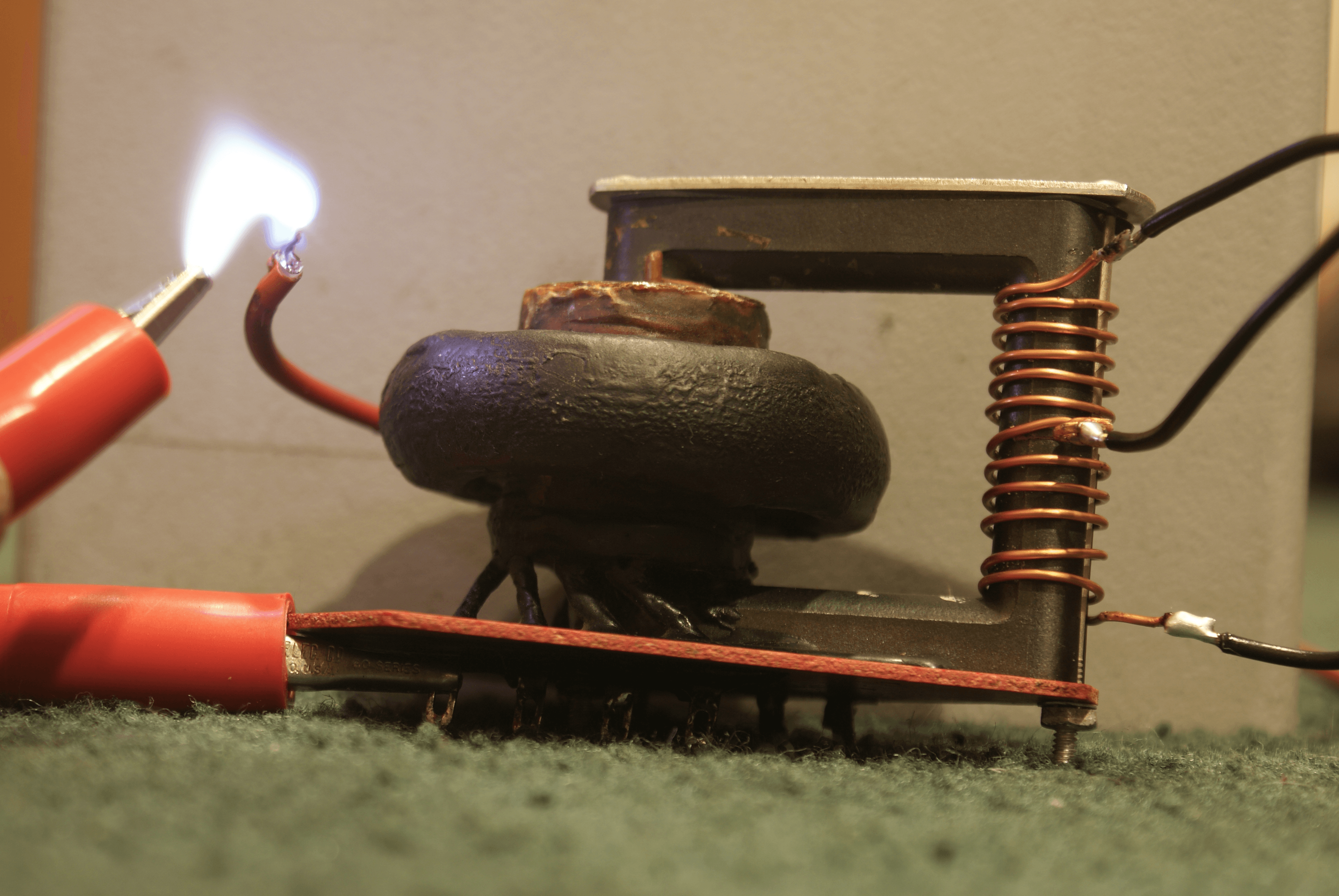 Flyback transformers (FBT), or line output transformers (LOPT), are designed to produce a very high voltage by storing energy in their magnetic windings. By storing this energy for a very short period of time before transferring it to the output, they can generate high voltages. Flyback transformers are multi-winding coupled inductors that can be operated in a continuous inductor current mode so that the total ampere-turns do not remain at zero. The current in each winding remains highly discontinuous, however, because the current is transferred between the windings at the switching frequency. When the current in each winding alternates from zero to a high peak, large AC winding losses occur.
Specifications
Flyback transformers carry specifications for winding turns and mounting style or form factor. With step-up devices, the secondary voltage is larger than the primary voltage. With step-down transformers, the secondary voltage is smaller than the primary voltage. Variable flyback transformers have a setting for changing the turn ratio as needed. One-to-one transformers have a turn ratio of 1:1, or near 1:1. With regard to mounting style, choices include:
chassis mounted
chip transformer
dish or disk mounted
H-frame
modular jack (RJ-45)
Pad-mounted
printed circuit board (PCB) mounted
pole-mounted
When specifying flyback transformers, there are a number of performance specifications to consider. These include:
operating frequency range and operating temperature
power rating
maximum primary voltage rating
maximum secondary voltage rating
With flyback transformers, the power rating is measured in watts (W). The maximum primary voltage rating and the maximum voltage secondary rating are the input voltage range and the output voltage range, respectively. Operating temperature is a full-required range.
Standards
Flyback transformers differ in terms of approvals and features. In Europe, products may comply with the RoHS and WEEE directives or meet requirements from TUV or VDE. In North America, the American National Standards Institute (ANSI) and the Canadian Standards Association (CSA) publish applicable standards. Flyback transformers that meet IEC requirements or U.S. military standards (MIL-STD) are also available. In terms of features, some flyback transformers are waterproof, seismic qualified, or designed for outdoor use. Others have a NEMA enclosure or comply with the NEMA ST-20 sound level standard.
Related Information
CR4 Community—High Pulsed Power
Electronics360—Flyback Switcher IC Delivers High Accuracy and Efficiency
Electronics360—Innovative Isolation Link in Power-Switching Controller Adds Twist to Primary vs. Secondary Side Regulation Dilemma
Image credit:
Teravolt / CC BY-SA 3.0