DIN Rail Information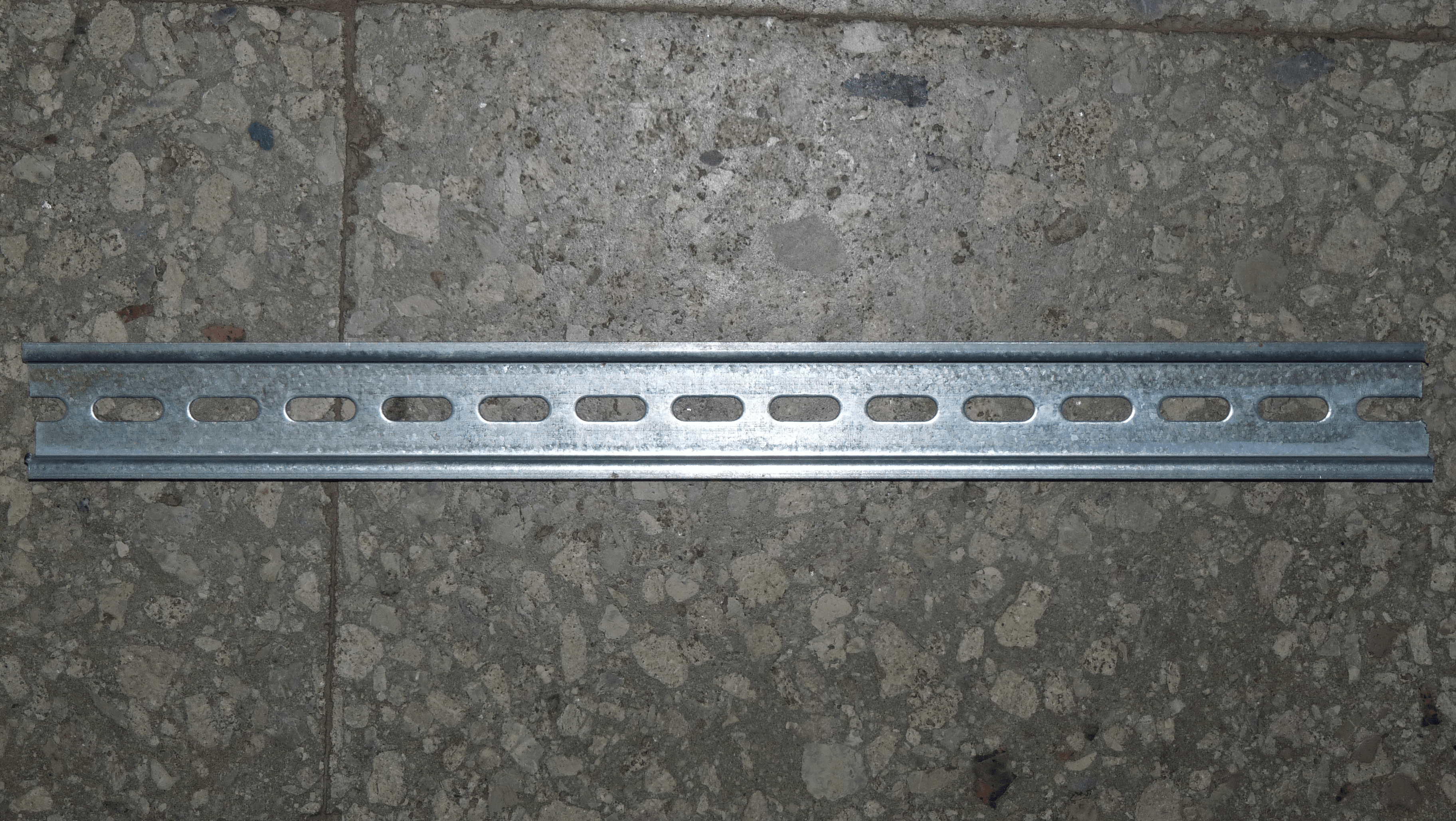 DIN rails are used on computer boards. DIN is an acronym for Deutsche Institute fuer Normung, a German standardization body and member of the International Standards Organization (ISO).
Applications
DIN rails are standard mounting equipment for a variety of electronic components, including terminal blocks to connect wiring. DIN rails are internationally approved, industry standard hardware for a vast array of components made by computer manufacturers. DIN rail terminal blocks also offer grounding and disconnecting capability and provide self-locking clamps to ensure a tight connection.
Standards
DIN rails adhere to standards formed by the Deutsche Institute fuer Normung (DIN). DIN defines standards for virtually every form of manufacturing and product development. For example:
DIN 5480 defines standards for designing toothed shaft joints.
DIN 933 defines standards for bolts, nuts, and other fasteners.
DIN 2394 deals with the manufacture of tubes and pipes.
DIN 41612 describes standards for mounting connectors.
DIN 7168 describes general tolerances for linear and angular dimensions.
DIN 4102 describes the behavior of certain building materials in a fire.
DIN 471 lists standards for clips or retaining rings to be used on shafts.
DIN 17100 provides quality standards for steel used for general structures.
DIN 1748 sets standards for extruded aluminum.
DIN standards are also organized by discipline or category. For example, information about DIN rails is contained in DIN 46277.

The American National Standards Institute (ANSI) provides detailed information about DIN rails standards, as well as other DIN standards for industries ranging from health care to agriculture to construction and engineering.
Related Information
CR4 Community—Maximum Power Consumption of PLC Modules Mounted on DIN Rail
Electronics360—DIN Rail Power Supplies Suit Industrial Applications
Electronics360—Low-Profile Power Supplies Save DIN Rail Space
Engineering360—Power Supply Options for Multiple Output Voltage Applications