Explosion Proof Heaters Information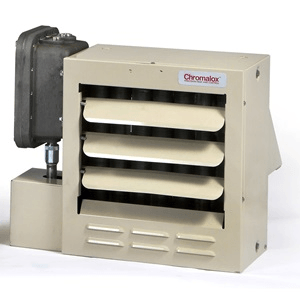 Industrial heaters perform many functions at manufacturing, municipal, logistics, and other facilities. They covert energy from a fuel or power source to a thermal output in a process system or a closed environment.
In certain environments, the National Fire Protection Association (NFPA) requires that equipment, including heaters, be explosion proof. To meet the criteria for the explosion proof rating, an enclosure must be able to encase any explosion initiating within its housing and prevent sparks from escaping and igniting surrounding vapors, gases, dust, or fibers. Explosion proof, by definition, does not mean that it is able to withstand an outside explosion. It refers to the enclosure's capability to prevent an internal spark or explosion from triggering a larger blast.
Hazardous locations are those areas where a potential for explosion exists due to the existence of flammable gases, ignitable fibers, pulverized dusts, or vapors in the atmosphere. Hazardous situations are created from the processing or storage of coal, gases, grains, and volatile chemicals.
According to the NFPA, from 2007 to 2011, U.S. municipal fire departments answered an average of 51,600 fire calls per year starting with ignition of a flammable gas and another 160,910 fires per year starting with ignition of a flammable or combustible liquid. These explosions resulted in an estimated 622 civilian deaths, 4939 civilian injuries and $2.1 billion direct property damage per year. The need for vigilance in minimizing or eliminating property damage and personnel injury is apparent on many fronts. Careful selection of explosion proof heaters and other equipment in susceptible environments is essential in workplaces around the world.
Applications
Typical applications for explosion proof heaters include:
Cement plants
Cleaning and dyeing plants
Gas plants
Grain elevators
Pulp and paper mills
Storage rooms for paints and cleaners
Water and sewage treatment plants.
Features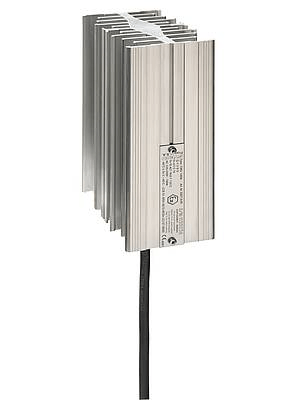 Explosion proof heaters may have one of several features.
Corrosion resistance signifies that the heater is made of corrosion-resistant materials and suitable for use in a corrosive or chemical environment.
Indirect fired heaters can be intrinsically safe as they use a secondary heat exchanger to separate the breathable air stream from the combustion air stream.
Microprocessor controlled heaters are equipped with a microprocessor that controls the voltage applied to the heated object. The microprocessor regulates the temperature of the heated object, as well as the speed at which the object heats.
Protection from overheating includes an automatic shut-off or other mechanism to prevent overheating of the material.
Weatherproof housings are available for use in a harsh, outdoor environment. The heater's housing is sealed and liquid-proof.
Standards
Explosion proof heater standards may address terminology, equipment, or operations used with these products. A list of example standards is found below.
CSA C22.2 NO 30 -- Details of construction and tests for explosion-proof enclosures for electrical equipment
UL 1203 -- Requirements for explosion-proof and dust-ignition-proof electrical equipment installation and use
UL 823 -- Requirements for explosion-proof, dust-ignition-proof, and dust-tight portable and fixed electric heaters installation and use.
Image credits: