Laminators and Laminating Machines Information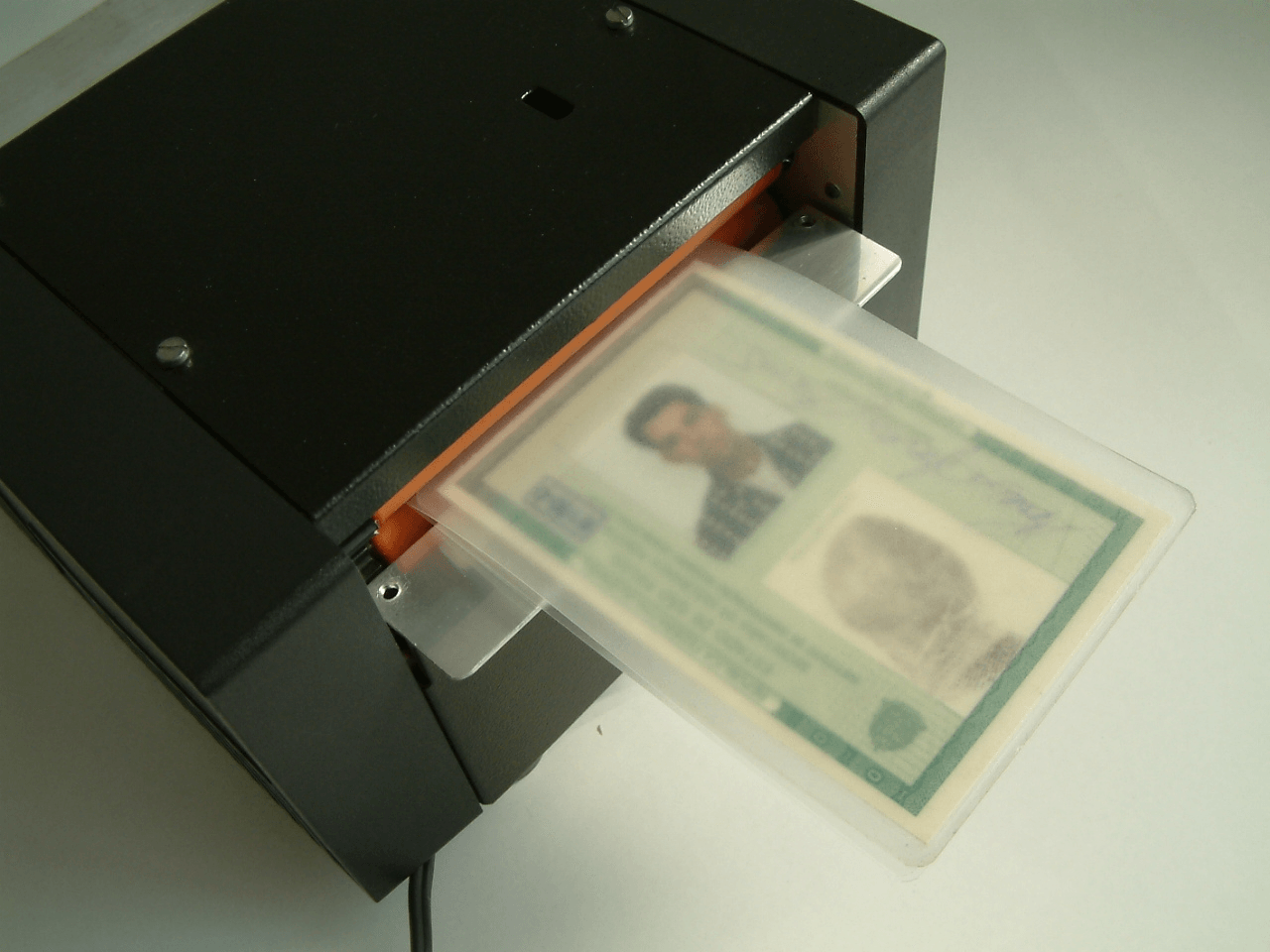 Laminators and laminating machines, or presses, bond together layers of materials such as plastic films on:
glass
wood
other substrates
Laminating machines range from hydraulic platen presses and roll laminators to large, continuous roll laminating systems. Laminators and laminating machines can function as either hot laminators or cold laminators, depending on the application required and the materials used.
Types
Small desktop laminators and laminating machines are used to encapsulate layers of material in plastic and are frequently used for making:
badges or identification cards
report covers
signs
This type of film laminating machine typically uses a plastic pouch or a plastic laminating sheet. When using a pouch laminator, the item to be laminated is slid into a plastic pouch and then the whole assembly is run through a set of rollers and a heating unit. The plastic melts and adheres together, sealing the paper inside. Other laminators and laminating machines use a roll laminator, which can take a continuous roll of film or plastic.
Features
Laminators and laminating machines are used to apply film to a variety of other materials, such as copper, stainless steel, brass, and even printed circuit boards (PCBs). A dry film laminator applies a thin film of dry photoresist film to the PCB or may apply dry film to brass or steel for metal etching applications. Other film laminating devices are also available.
Applications
Some laminators and laminating machines apply protective materials to fabrics, providing water-proofing, ultraviolet (UV) light resistance, and durability. Fabric laminating typically bonds a layer of vinyl to fabric, but may also use polyester and polyurethane laminates. The laminates can be breathable or non-breathable depending on the application. Laminated fabric is useful in creating a variety of footwear and apparel for sports, as well as providing strong and durable barrier fabrics laminated with rubber or nylon.
Related Information
CR4 Community—Water Resistant Inkjet Ink
Engineering360—Dow Opens "Studio" for Laminating Adhesives
Image credit:
whendel / CC BY-SA 3.0
Read user Insights about Laminators and Laminating Machines