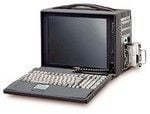 Engineering360 has asked its users about the latest design trends and features related to Ruggedized Computers. They have also shared their product applications and tips on how to buy and use these products.
See the entire survey
What would your design or feature "wish list" be for this product?
4 answers
One which we can connect the older ISA cards (as an example).
~Enrique Fontaine, Maintenance, México City, México
Has to be cost effective against a standard PC.
~Engineer, Perth, Australia
Hardware & software configuration flexibility.
~Technical Support, Beaumont, TX
Long term vendor's support.
~Marketing/Sales, Osaka, Japan