Computer-on-Module (COM) Information
A computer-on-module (COM) is a subtype of an embedded system. These single-board computers fall between full feature versions and microcontrollers. Modern units are full-function structures constructed on a single circuit board. Their design includes microprocessors containing RAM, input and output controllers, and other characteristics essential for a one-board component.
COMs differ from single-board computers as they lack connectors for the direct attachment of input/output devices to the board. The element requires mounting on carrier boards, also known as baseboards. The connection enables the bus out for linking to connectors. Some modules are fitted with peripheral connectors and work without a carrier. Such boards offer solutions for dense packages appropriate for specialized configurations. The conditions include the need for minimal power consumption or diminutive physical size.
Carrier boards have associated benefits, such as enabling the implementation of I/O interfaces and other peripherals including memory devices and shape factors. When carrier board and COM design are separated, greater modularity is added to the process. For instance, if a processor is placed on a separate board, upgrading CPU components to a new generation is easier. The option reduces design costs and makes the procedure less time consuming while eliminating the need for redesigning the carrier. This is dependent on the connections remaining identical across upgrades.
Some units offer field programmable gate array (FPGA) components that permit the addition of FPGA functions to the COM as IP cores. With FPGA, IP cores enhance utility by enabling the adaptation of I/P to indicated configurations without implementing significant circuit board rewiring.
The usage of COMs achieved significant growth in recent years from applying real-time data, such as personal healthcare, factory floor automation to the Internet of Things (IoT). Designs featuring small form dynamics supporting the IoT and other fields rely on these components. In recent years, the product has developed into a more complex configuration with an array of featured platforms delivering superior performance for embedded applications. Open standards in existence include COM Express 2.0, SMARC, and Qseven, with a support structure of developers seeking improvements in each area on a regular basis.
Types
Computer-on-modules cover a myriad of product categories. While custom designs exist, the vast majority are in accordance with the primary standards. This allows designers to focus on performance and output without the need to devote time and energy to replicating regular functions. COM classifications include:
ETX: Modules built in accordance with the format possess four dense, low-profile connectors beneath the module. Established in 2000, ETX was the first COM standard and the forefather of current technology. A considerable number of ETX devices is employed in industrial automation, medical devices, gaming, and other fields. ETX is no longer considered a relevant platform for new development. These modules are found in legacy platforms that rely on ISA communications.
COM Express: In 2003, the introduction of silicon solutions led to the development of the PCI Express (PCIe) bus. In 2005, the PCI Industrial Computer Manufacturers Group (PICMG) ratified the COM Express platform. It is scalable, accommodating an extensive array of processor types from low to high performance. With a stable carrier board intended for specific tasks, developers have the ability to extend product lifespans by upgrading features and the performance of a system.
The robust construction of this universal technology allows for the assimilation of new product generations as well as upgrades to existing lines. It enables the addition of more advanced processors, as well as the conversion of stationary devices to portable ones while maintaining the same customization. This option has extensive utility throughout the world along with substantial developer and vendor support. The COM Express 2.0 model settled on compact 3.7" x 3.7" form, influenced by the trend towards integrated chipsets and minimized dimensions.
XTX: Buses and signals in ETX and COM Express differ to a great extent. ETX has four connectors on the module's underside in place of the two found with COM Express. As a result, the units are incompatible making a move from ETX to COM Express an expensive one. XTX serves as a preferred alternative given the compatibility advantage and enhanced performance.
XTX provides support for PCIe and SATA, resulting in faster bus communications without a costly transition to COM Express. XTX modules are similar in size to ETX units. However, they offer SATA support from the top of the module and substitute the ISA bus with PCIe lanes on a carrier board connector. This allows the addition of high-speed interfaces while retaining legacy design customization and enhancing board effectiveness without incurring major expenses.
Qseven: Solutions targeted at the low end of the mobile market incorporate Qseven as a suitable alternative. The model works well for small devices offering robust multimedia features. As industrial structures adapt emulating graphical user interfaces (GUIs) found on smartphones and similar devices, the Qseven enables comparable functionality for mobile applications. It provides a framework featuring a new connector setup and cooling without a fan, designed to work with low-power compact elements.
The Standardization Group Embedded Technologies (SGET) established the Qseven in 2012. In place of board-to-board connectors, it incorporates a high-speed 230-pin MXM2 card edge connector. As a result, this low-cost solution delivers a slim construction with a reduced overall height. A diverse selection of modern interface structures is compatible with Qseven edge connectors. A thermal cooling interface is incorporated in the product. Furthermore, onboard RAM and Flash facilitates operation in rugged conditions. The Qseven technology is designed for optimal performance of mobile devices with features such as an Embedded Application Programming Interface (EAPI), embedded in industrial systems.
SMARC: Similar to Qseven, modules designed in accordance with the SMARC format operate with both x86 or ARM processors. The version emulates Qseven in supporting the development of low power COM platforms of minimal size. The model differs from QSeven in terms of supported connectors while incorporating the equivalent processors and exhibiting power consumption comparable with the QSeven elements. Both alternatives are appropriate for mobile solutions or IoT gateways. An essential criterion, when selecting between the two standards is the type of supply base of a particular module.
Applications
Computer-on-modules serve a broad spectrum of fields, including: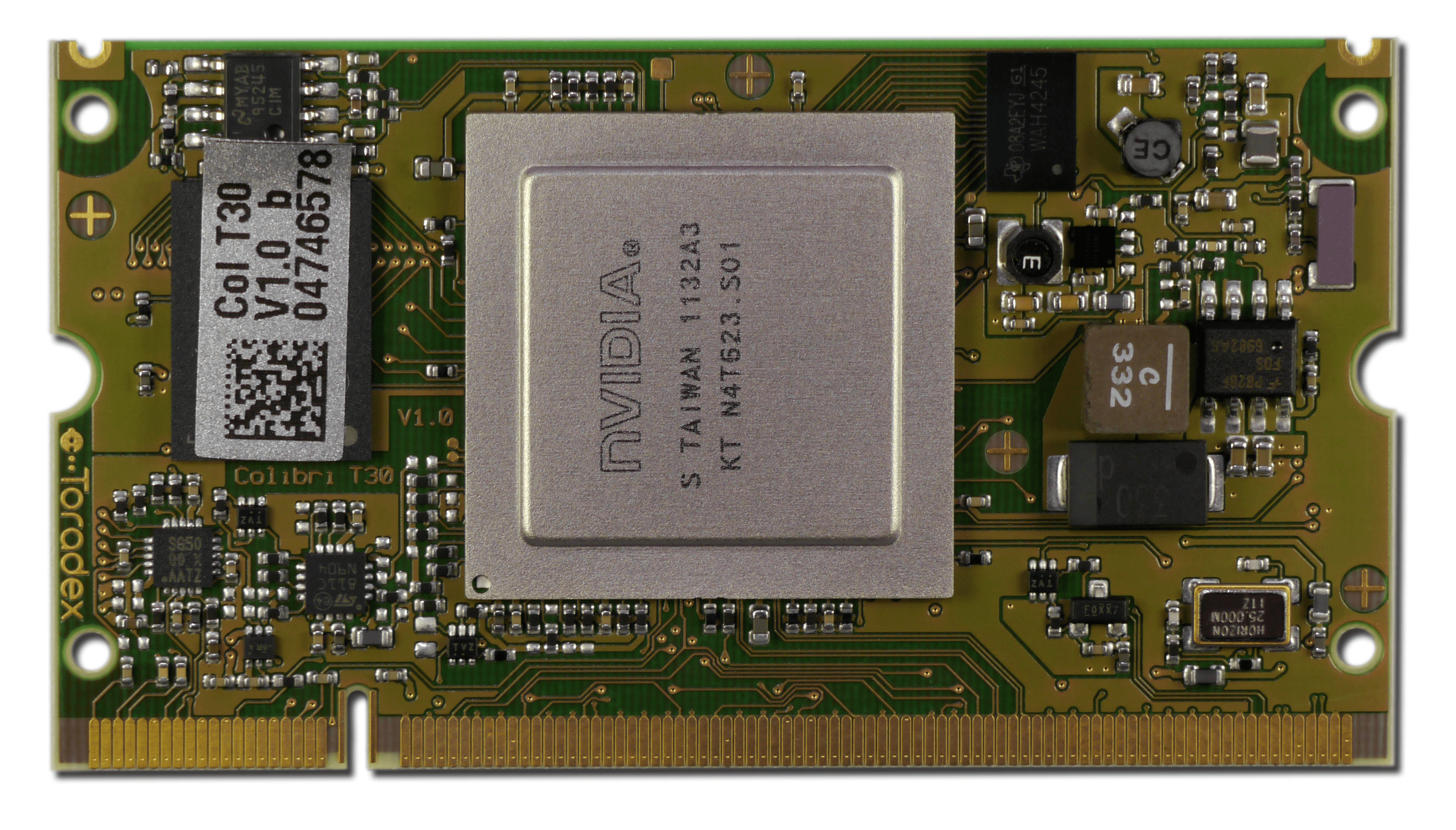 Video Surveillance as a Service (VsaaS)
Healthcare
Digital signage
Transportation
Automotive
Oil & gas
Security systems
Big data
Remote services
Retail

Field services
Selecting Computer-on-Modules
An extensive range of computer-on-module options exists in today's market. The key parameters of the intended output in terms of usage characteristics should be determined prior to evaluating COMs. Each model is appropriate for an individual application. Check manufacturer's specifications to verify if a particular COM supports the desired functionality.
Image credit:
Aaeon Systems Inc. | Pippab3/CC BY SA 3.0