Chucks Information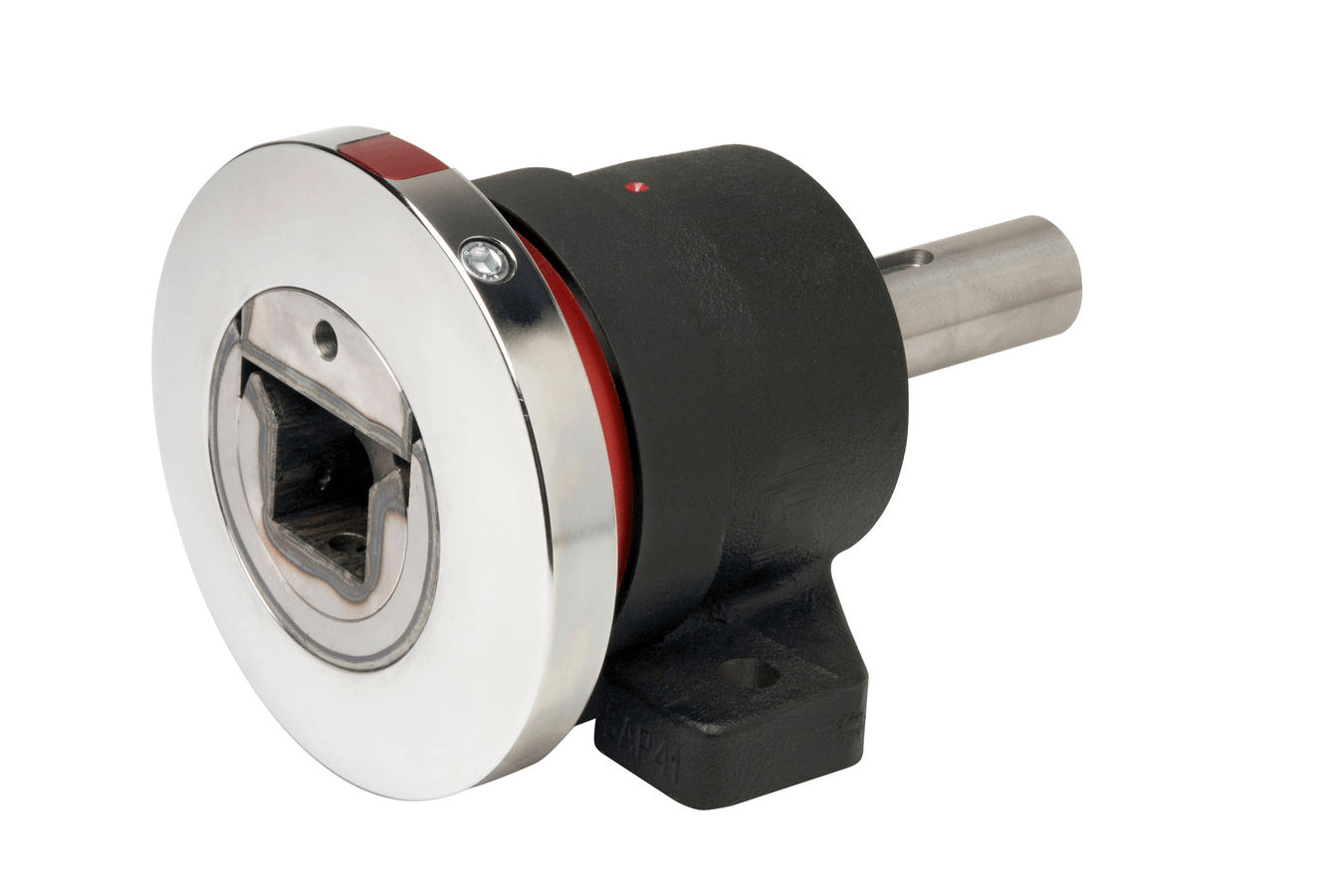 Chucks are attachments used to hold a workpiece or cutting tool on a machine tool. Chucks are used in machining applications. Industrial buyers should consider chucks by their type, product specifications, chuck actuation, material of construction, specialty features, and application.
Product Type
This product area covers a variety of chuck types, including:
Core chucks and roll chucks have jaws which expand outward to grip the inner diameter (ID) of a roll or tube.
Diaphragm chucks mount the top jaws on a steel

membrane or diaphragm. Typically, these top jaws are custom-fabricated forspecific workholding applications.

Draw bar chucks and pull down chucks have axial actuation against a fixed, tapered surface which affects the radial movement of the jaws.
Electrostatic wafer chucks (electrostatic chucks) are designed for semiconductor-manufacturing equipment.
Gear chucks are designed to hold gears during machining.
Grinding chucks used in grinding equipment.
Lathe chucks are designed for use with lathes or turning centers.
Milling chucks are designedto hold machine tools for milling operations.
Safety chucks havespecial guards and safety features to prevent finger damage or other operator injury.
Scroll chucks have jaws that move together, in and out radially.
Universal chucks have jaws that move together, toward or away from the center (i.e., self-centering, concentric).
Vacuum chucks apply a vacuum to the back of the workpiece to achieve chucking or holding action.

Woodworking chucks are designed for use in wood shops, furniture, or woodcraft setup and operation.
Product Specifications
Buyers should consider these product specifications when selecting chucks.
Number of jaws determines how many workpieces the chuck can hold.
Capacity or jaw opening is the size of the workpiece that can be chucked or clamped.
Chuck size is the total outside diameter (OD) or size of the chuck at rated speed.
Clamping or holding force is the chucking, clamping, or holding-force capacity of the chuck.
Chuck Actuation
Chuck actuation defines the power supply by which the device is initiated.
Manual chucks are adjusted and tightened by the operator's hands.
Hydraulic chuck clamping is actuated and disengaged with hydraulic power. These devices are common in machine shop applications.
Pneumatic chuck clamping is initiated with compressed air via pneumatic components such as cylinders and rotary actuators.
Electric chucks are powered with an electric motor, or chucking is achieved with electromagnetic or electrostatic principles.
Permanent magnet chucks hold the workpiece with a permanent magnet, usually in applications with flat materials. Power is not required.
Materials of Construction
Matieral options include:
Specialty Features
Products may include or offer:
OD clamping devices are designed to clamp onto the outer diameter (OD) of the workpiece or tool. OD clamping is common with machining chucks used in applications such as mil
ID clamping is designed to clamp onto the inner diameter (ID) of the workpiece or tool. ID clamping is common in applications such as machining and grinding, and is used to process workpieces sush as pipes and internal gears.
Brakes can quickly slow or stop a chuck's operation.
Compensating chucks maintain the workpiece's position when the jaws are open or closed.
Independent jaws may be adjusted, tightened, or centered one-at-a-time, and without affecting the position or adjustment of the other jaws.
Interchangeable jaws / inserts are designed to facilitate the replacement of jaws or jaw inserts. Applications for interchangeable jaws include: using different jaw sets with different chucking sizes; replacing hardened jaws or inserts with soft, non-marring inserts; and using different jaw lengths for different configurations.
Keyless chucks permits simple, manual chuck adjustments (e.g., tightening) without the use of special tools such as a wrench or chuck key.
Locking chucks can be locked or set to provide holding force, even when the actuation mechanism (e.g., hydraulic) is removed.
Machinable jaws / inserts can be machined for custom workholding applications.
Quick change chucks or chuck jaws can be inserted/removed rapidly from the machine or test fixture.
Quick release chucks permit therapid release or disengagement of chucking force. They are used for rapid, automa tool or workpiece exchange.
Rectangular / square chucks are designed to hold square, rectangular, or other non-round workpieces such as rectangular tubes, angle
Retracting jaws can retract during operation. Chucks with retracting jaws often incorporate auxiliary drive mechanisms such as pins, vanes, or a face driver for consistent torque. With lathes, retracting jaws allow for part-turning further up the workpiece.
Self-centering chuck's jaws contract and expand together, so that the workpiece or tool is centered within the grasp.
Soft jaws/protective covers have a soft or protective surface to avoid marring the workpiece. These devices are also used to chuck or clamp soft materials or fragile shapes without deformation.
Through-hole chucks have a center through-hole for chucking or gripping long sections of stock, pipe, etc.
Autoindexing chuck. Video credit: Chuckmatic via YouTube/ CC BY 3.0
Applications
Grinding machines
Heavy cutting processes by lathe, milling machines and planers
Metallic mold machining
Electro discharge machining