Nut Runners and Nut Drivers Information
Nut runners and nut drivers are tools used for tightening nuts. By definition, nut drivers are purely mechanical hand tools, while nut runners are pneumatic, electric, or hydraulic power tools.
Pneumatic nut runners are powered by compressed air and vary in terms of air fittings and air consumption. Electric nut runners use a DC controller as a power supply. Hand held cylindrical devices are lightweight and portable. Pistol-style devices with trigger actuators are also available. Large nut runner systems are designed to be mounted in a fixed position, usually on an assembly line.
Fixed square drives are designed to accept sockets with standard sizes of 1/4", 3/8", 1/2", 5/8", 3/4", and 1". Adjustable size drives and metric devices are also available. For nut runners with adjustable heads, suppliers often specify an adjustable range.
Head Styles and Specifications
There are several head styles and performance specifications for nut runners.
In-line heads rotate concentrically with the drive.
With offset heads, the axis of head rotation is parallel to but offset from the drive axis.
Right-angle heads rotate 90° to the drive axis.
Crowfoot heads are flat, extended and/or angled heads for difficult-to-access locations.
Tubenut heads have openings for slipping over a nut before and after tightening.
Performance specifications for nut runners include torque range, rated free speed, and operating noise level. Length, diameter, and weight are other important considerations.
Selecting Nut Runners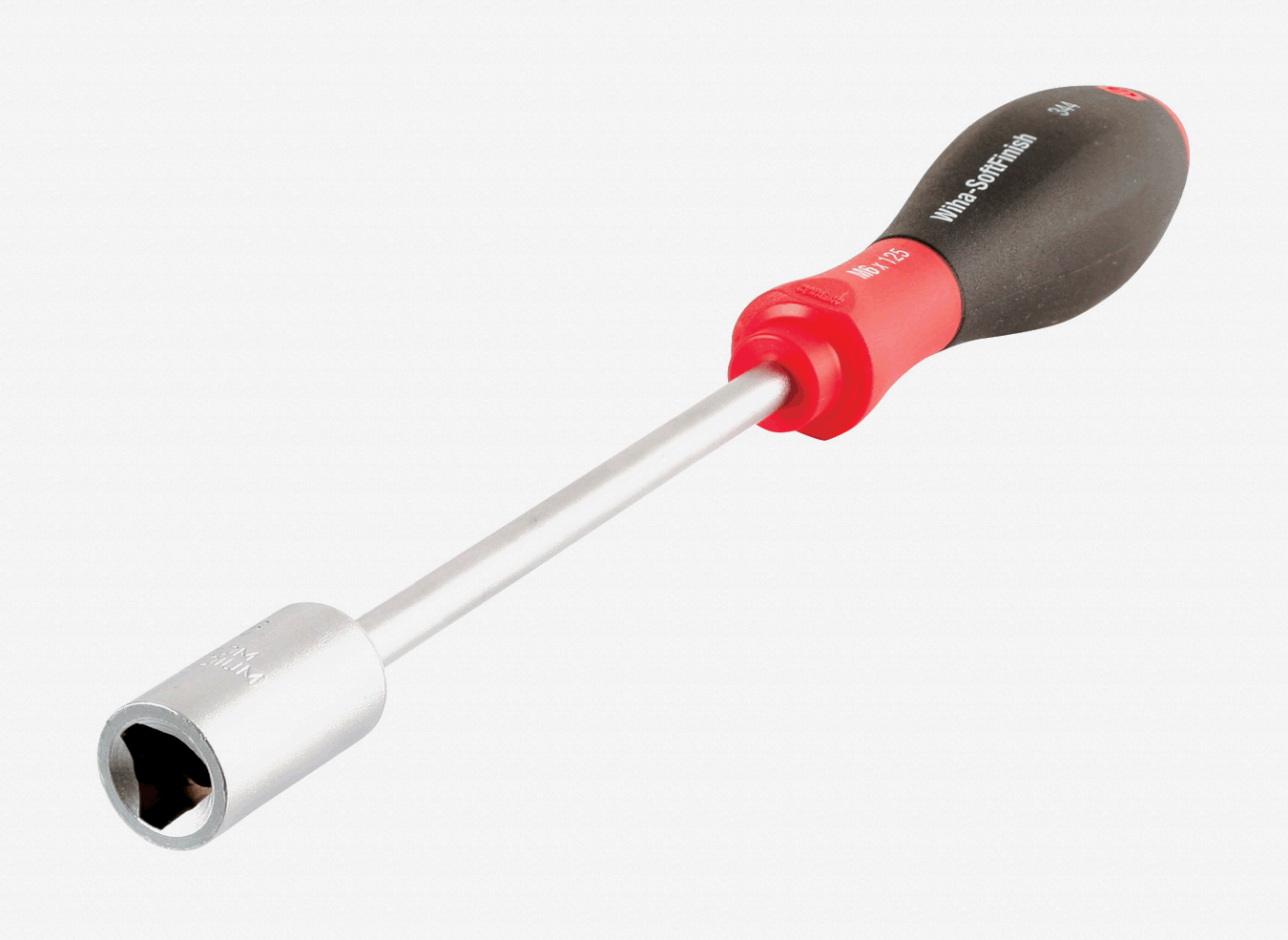 Selecting nut runners requires an analysis of available features. For example, integral transducers are often used to provide feedback to the controller. Torque levels are displayed on an analog meter with a needle or a digital readout with a numeric or alphanumeric display. Cycle counters track the number of tightening cycles and display the results. Sliding spindles extend and retract during rotation. Hand held nut runners often include a reaction bar or stabilizer to facilitate ease of use. Fixtured devices often include a mounting plate or other hardware.
Applications
Because they provide tight torque control, nut runners and nut drivers are used in a variety of precision fastening and assembly applications. Typically, larger nut runner systems are interfaced with network and statistical process control (SPC) software for quality control and monitoring. Some nut runners are used on automotive or appliance assembly lines. Others are designed for turning, tightening, tapping, reaming, beveling, and expanding applications.
Standards
Nut runners and nut drivers may be produced, tested, and used based on various standards. Example standards include:
ISO 28927-2 - Test methods for power tool vibration measurements: wrenches, nut runners, and screwdrivers
ASME B107.110 - Socket wrenches, handles, and attachments (applicable to nut drivers)
Image Credits:
Visumatic Industrial Products | KC Tool