AC Power Cords Information
AC power cords carry alternating current from one area to another. There are many different standard plugs and voltages, depending upon the country.
Cord Construction
End Type
NEMA connectors

are standardized by the National Electrical Manufacturer's Association. The many types of NEMA connectors feature various pin

arrangements, voltages, amperages, phases, and grounding options. NEMA nomenclature uses the format X-YZ. X represents the configuration, which includes the number of poles, wires, voltage and phase. Y represents the connector's rated amperage, and the remaining Z digit is either an "R" (female receptacle) or "P" (male plug).

Hard wired cord ends simply consist of hard wires which are either stripped or fitted with terminal connectors.

International connectors are standardized by local agencies. Some standards, such as CE 7 and EN 60320, apply to all European power couplers. Many countries also develop their own unique power cord standards, such as SRAF 1962 in Denmark or AS 3112 in Australia.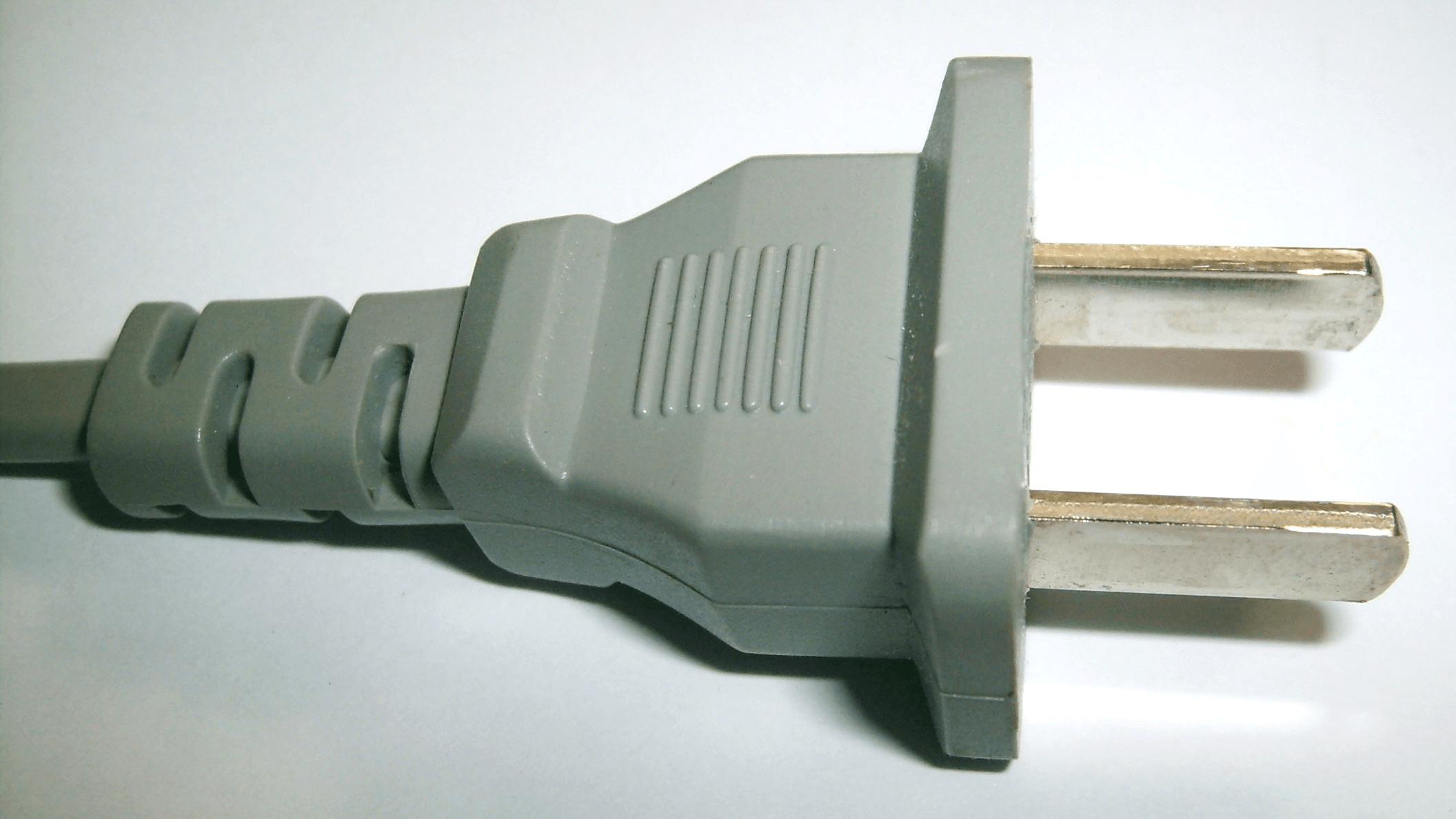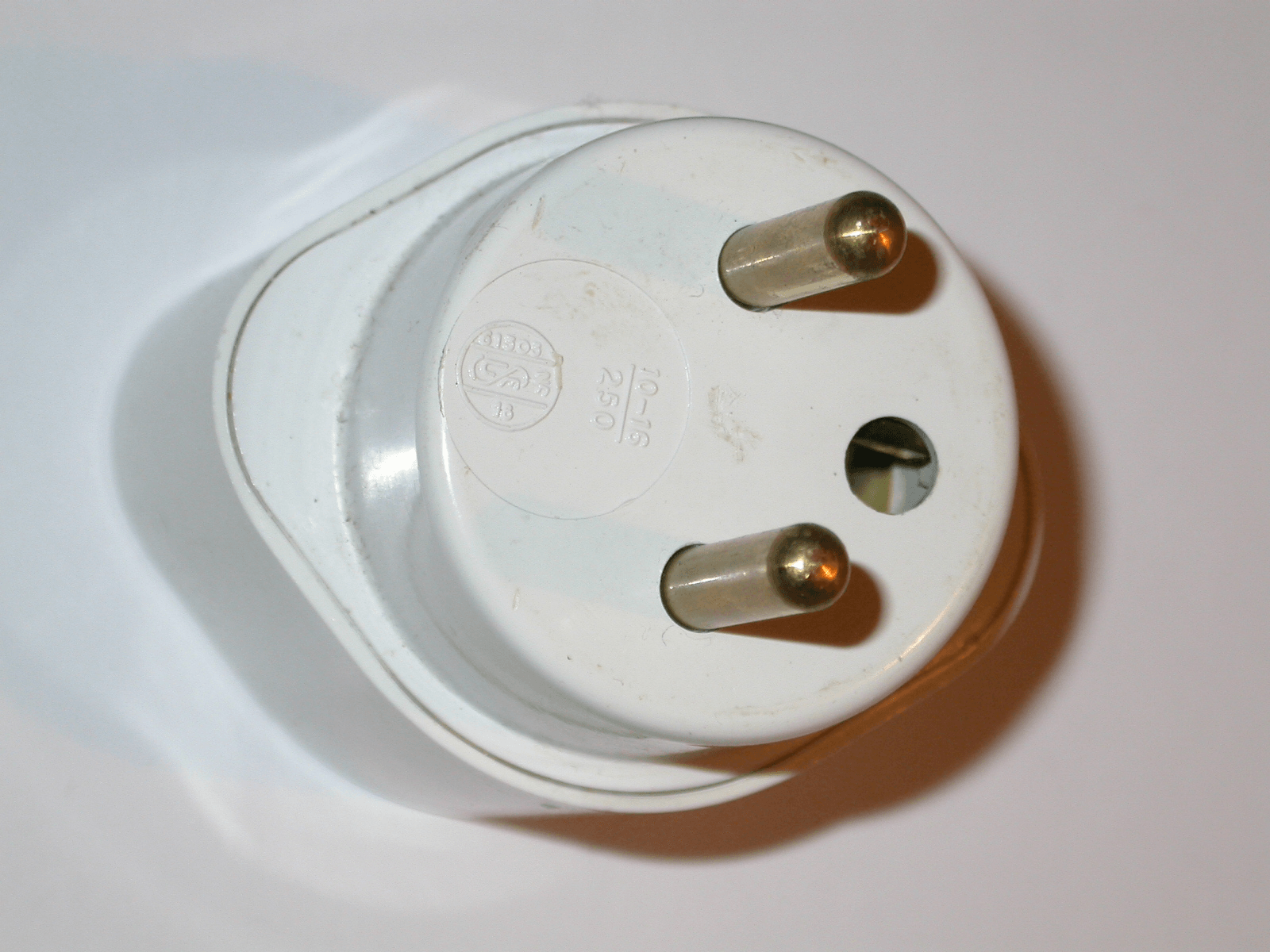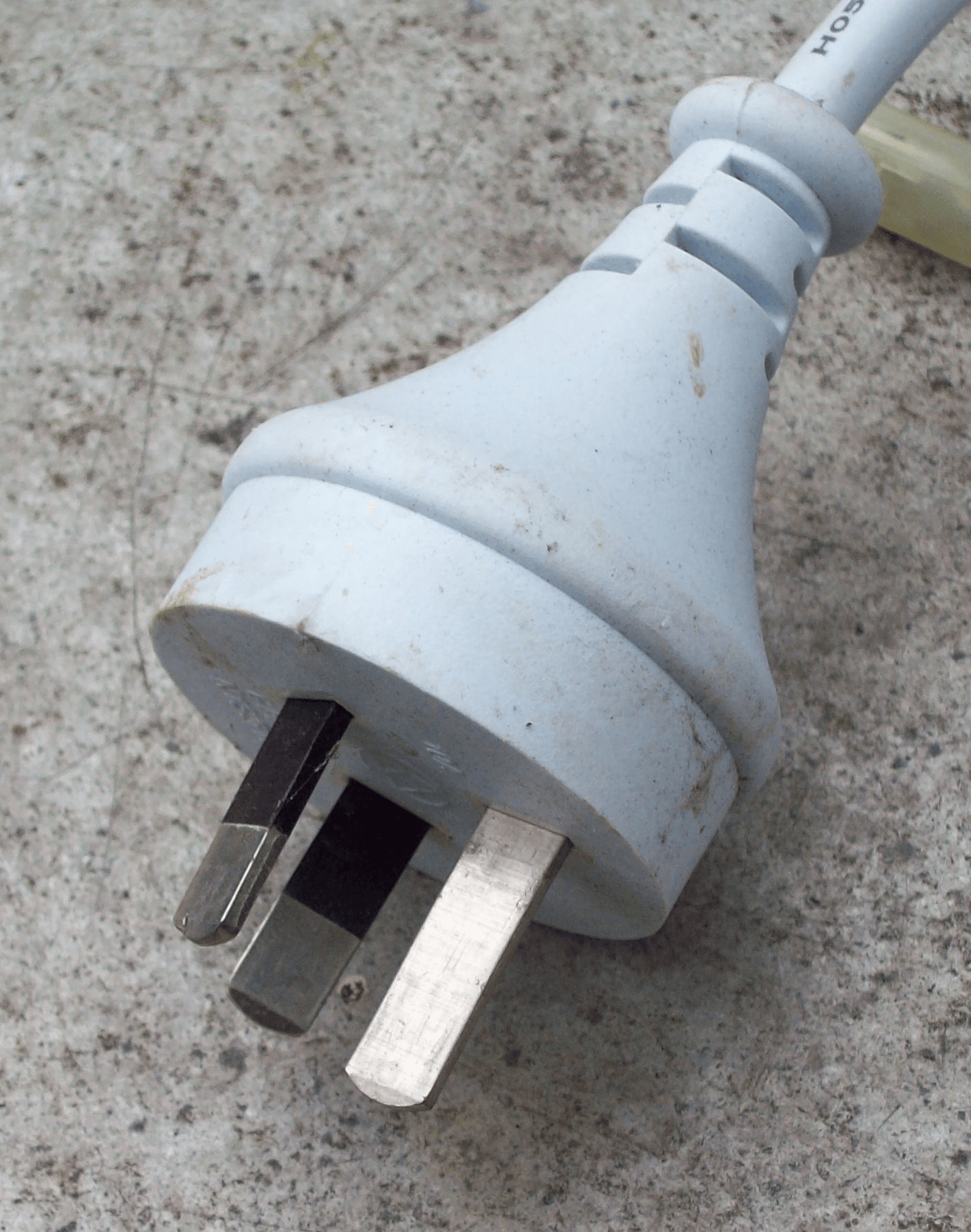 Plugs. Left to right: NEMA 1-15, French CE 7, Australian AS 3112. Image credit: Martin Lechler; Looxix; Jim Donovan
Polarization
Some power cords are designed with two conductors, with one designated as energized (or "hot") and the other neutral. These cords use polarized plugs and receptacles, in which one pin/slot is larger to ensure that the plug is connected in one way only, and the energized and neutral conductors are always matched. In some devices, such as appliances, polarization can slightly reduce the risk of electric shock.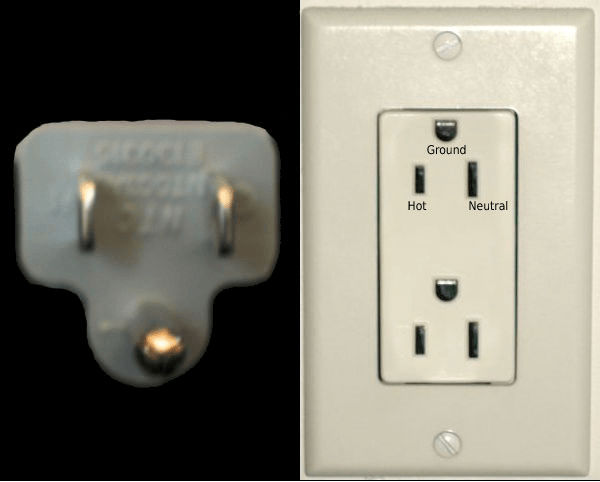 A polarized NEMA 5-15 plug and socket. Image credit: Eric Naeseth
Jacket Material
Buyers may specify jacket material when considering AC power cords.
Polyvinyl chloride (PVC) is a thermoplastic material suitable for indoor applications.

Rubber has excellent mechanical toughness and is used to supply power to appliances, motors, and electric tools. Polychloroprene rubber features more thermal stability than a plain rubber jacket.

Textile jackets feature excellent durability.
Specifications
Buyers may specify rated current and voltage when considering AC power cords.
Rated Current
A cord's current rating describes the amount of current the cord can accommodate without overheating or overstress. It is based on a number of factors, including the cord's insulation, electrical resistance, current frequency and ambient temperature.
Rated Voltage
Rated voltage is an important specification to consider when selecting AC power cords. A cable's rated voltage affects other aspects of its design, such as the type and thickness of its insulation. Most cables designed for high voltage applications use thicker thermoplastic insulation, which has generally replaced the older oil and paper insulation used before 1960.
When discussing electric power, applications using less than 1 kV are considered low voltage, 1-36 kV are medium voltage, and greater than 36 kV are high voltage. AC power applications are typically low voltage, usually ranging from 100 V to 240 V. However, some large industrial motors may require medium voltage cords and wiring.
References
WorldStandards - Electricity around the world
Image credit: Tripp Lite; SFCable.com; Pelonis Technologies
Read user Insights about AC Power Cords